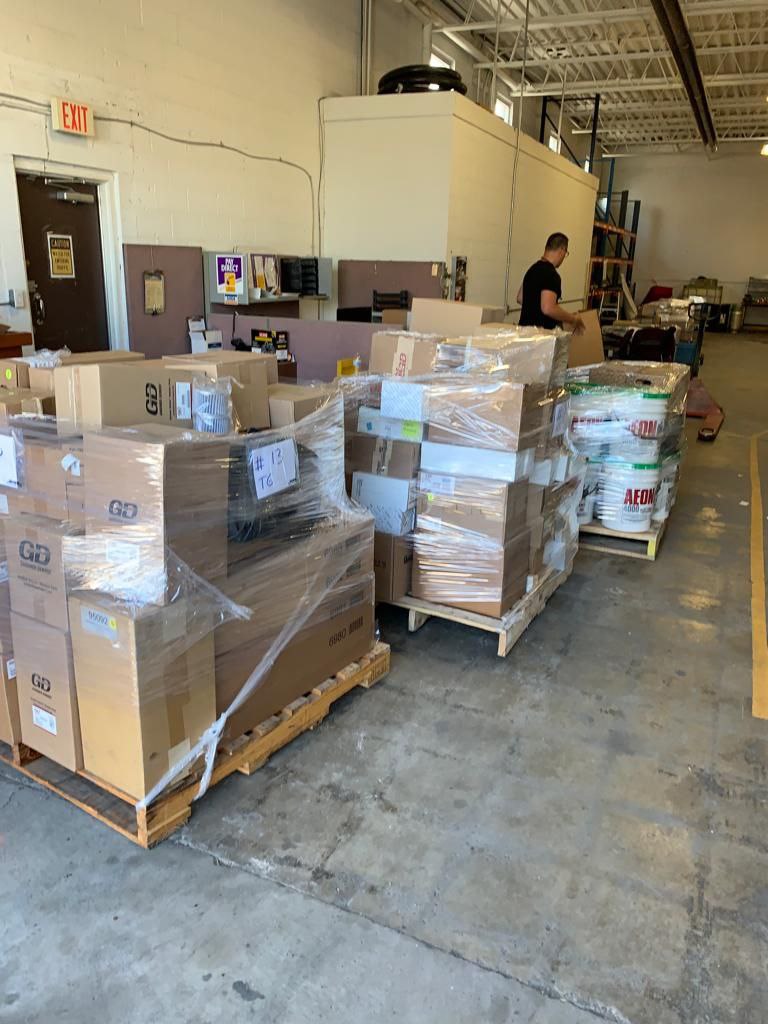 Choose storage units with climate control systems
Choose storage units with climate control systems
We have various storage units across the country which meet the highest standards of cleanliness and security. Our friendly staff is well-trained to protect your belongings and to handle them with care.

All our storage facilities are equipped with climate control systems to maintain a balanced temperature within the area throughout the year. Irrespective of what you leave in our storage center, you will find it in the same shape even after many years. The facility is well-protected from the harsh weather conditions which cannot penetrate its walls and affect the nominal temperature which is maintained inside.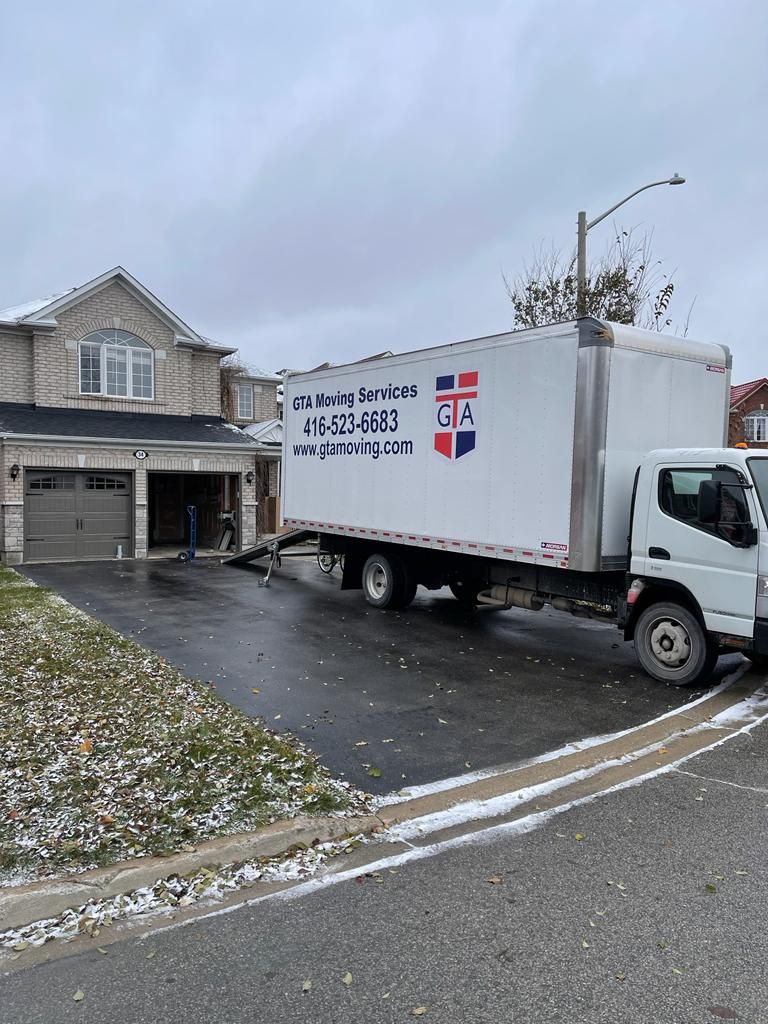 Declutter your home in Mississauga with our storage solutions
Clutter is sure to ruin the mood. All those extra things around add more stress. Each one of us has such belongings which we don't want to give away but there's no ample space for them in our house. Either we lack enough time to take care of them or don't have the kind of energy which is required to sort things out.

Storage facilities in Mississauga is a simple solution to this problem. These are public storage spaces which keep your belongings safe in return for a very reasonable price. While there are plenty of storage places in Mississauga, not all of them provide top-notch services and a clean space. Renting a dirty storage space will give you no peace of mind. Instead, you'll be more concerned about the safety of your possessions than ever before.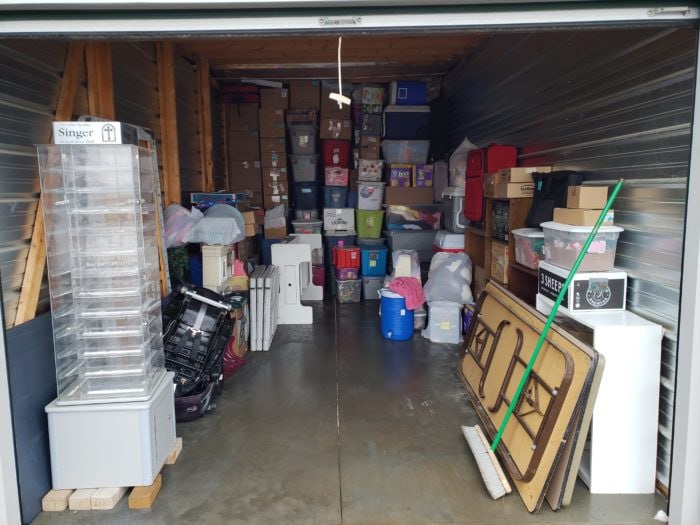 Storage features that we offer
To ensure that your precious belongings stay safe even when you cannot keep an eye on them continuously, choose GTA Moving. We are a leading name in self storage services in Ontario and offer you superior services and features.

We have a number of self-storage options available in Mississauga and you can select units according to your need;
You will not incur any unpredictable costs and the price will remain fixed throughout;
Your objects will be reallocated in a thoroughly professional and secure manner;
You will get a personal key to the storage lockers along with the choice to leave it with the on-site manager;
You can gain access to the storage unit within 24 hours' notice;
Our climate control facility keeps the surroundings clean all year round;
We have a shelving option as well as enough boxes to ensure proper organization of all your possessions;
We have installed cameras in the units for video surveillance to ensure the security of your belongings.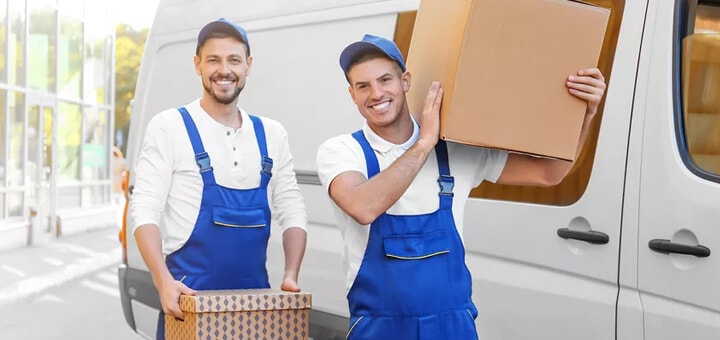 We offer storage and moving services
You will not find better movers in Mississauga than GTA Moving Services in the entire country because of our exceptional standards and the effort our staff puts to meet your requirements. We make sure that even the long-distance moves become an enjoyable experience for our clients. Once we quote a price, there are no hidden charges or unpleasant surprises for the customers. They only pay what they agreed to pay in the first place.

From packing your belongings carefully to unloading them in a storage unit, everything is our responsibility. We'll provide surveillance when the truck is on the road. Our Quality Assurance agent will monitor the move and ensure that nothing goes wrong at any time.
We can pack your stuff before placing it in our storage facilities
Apart from providing public storage services, we also take pride in our packing services. Sadly, proper packing is the most overlooked aspect of moving in Mississauga but it should be prioritized over everything else. All your items whether fragile or not must be properly packed so that they stay protected during the move. You can always choose to perform this job yourself but remember not to overload the boxes.

We have the proper packing supplies along with the professionals who know how to perform this job in the best possible way. Your belongings are well-protected so that they reach their destination scratch-less. Our team can easily take care of the disassembling and reassembling tasks. They pack similar items together so that it is easier for you to put them in your new house.
Pay only for what you get
Contact our team today at (416)523-6683 if you need residential moving services in Mississauga. We will be glad to help you with your move!

The prices for storage in Mississauga are directly dependent on the size of the unit you rent. The larger the size of your storage space, the higher the price will be. Our private self storage units have various sizes: 10″X10″, 5″X6″, 5″X5″, 5″X4″ and 4″X4″. The size you choose will determine the cost of your storage.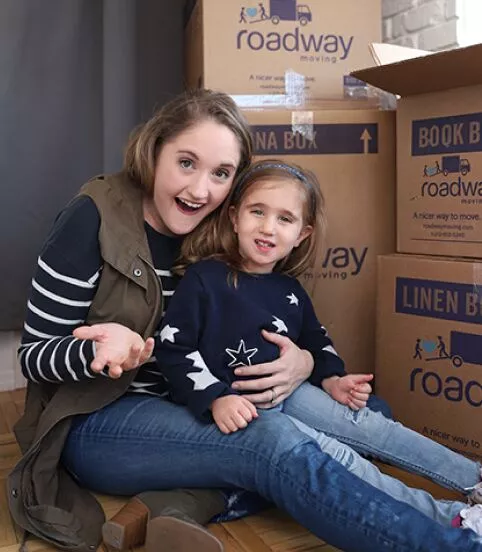 Safe storage units
Our self storage units are never a target for thieves thanks to their high level of security.
Rent self storage units in our facilities that will ease your life!

Fair prices
You can choose how much storage space you need and want to rent. GTA Moving Services provides units of various sizes.

Enough space
Need a small space to keep all my books, office files, and other records safe? Need to keep your grand piano in a safe place? We have enough space to contain anything and everything.
Move Me!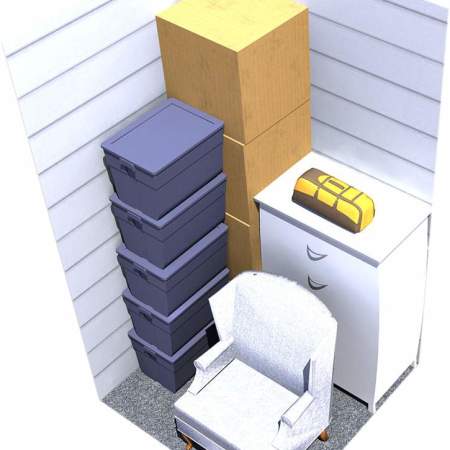 5' X 5' Storage Unit
25 sq. ft. Hall closet

Unit recommended for storage: chest of drawers, office supplies, records, files, and small furniture items.

from $60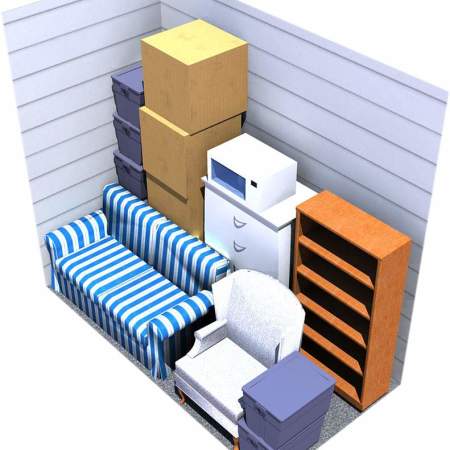 5' X 10' Storage Unit
50 sq. ft. Walk-in closet

Recommended Storage: small mattress set, dining room set, chest of drawers, boxes, desks, lawn mower plus some miscellaneous items.

from $120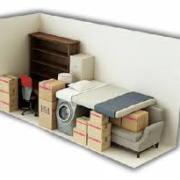 5' X 15' Storage Unit
75 sq. ft Large walk-in closet

Recommended Storage: couches, washer/dryer stacked, patio furniture, some house furniture and boxes. Suitable for a one-bedroom apartment.

from $140
10' X 10' Storage Unit
100 sq. ft. Average size bedroom

Recommended Storage: kitchen appliances, washer/dryer, patio furniture, some house furniture and many boxes. Suitable for a two-bedroom apartment.

from $175
10' X 15' Storage Unit
150 sq. ft. Large bedroom

Recommended Storage: kitchen appliances, washer/dryer, patio furniture, some house furniture and many boxes. Suitable for a two-bedroom apartment.

from $210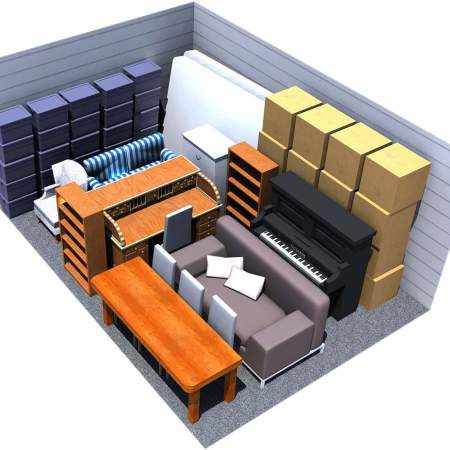 10' X 20' Storage Unit
200 sq. ft One-car garage

Recommended Storage: all appliances, patio furniture, many boxes and extras or a car, truck or small boat. Suitable for a three-bedroom house.

from $275
10' X 25' Storage Unit
250 sq. ft Large one car garage

Recommended Storage: all appliances, patio furniture, garage extras and miscellaneous items plus a vehicle or small boat. Suitable for a four-bedroom house.

from $320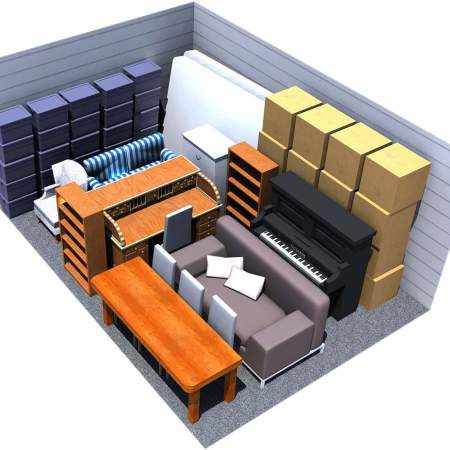 10' X 30' Storage Unit
300 sq. ft. Extra-large garage

Recommended Storage: all appliances, patio & household furniture, vehicle, boat, motorcycle,bicycles, garage extras plus some boxes.

from $360