Eco-Friendly Moving: Moving Bins Rental, Reusable Packing Materials, and Personal Responsibility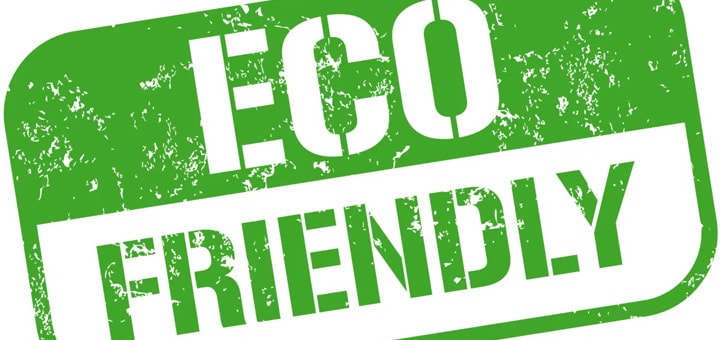 The idea of becoming eco-friendly is gaining more popularity with time, and people have become conscious of their carbon footprint. Moving isn't known to be a green process and eco-friendly moving is still uncommon. While some of the boxes are recyclable, most movers tend to accumulate piles of trash along the way, and this adds a lot of burden to the planet. It is not until they plan to move that they realize they have been hoarding on to stuff that isn't of use anymore.
The environment would be the last thing on your mind when your house is a mess full of boxes. However, the good news is that it is rather simple to reduce your carbon footprint through a green move, especially when you plan ahead of time. With the overwhelming number of resources available, every task can be performed by incorporating environmentally friendly principles.
There are multiple tips that can take the burden off the environment as you think of moving. Moving home is already a stressful process, and when an added responsibility is hovering above your head, you are bound to be concerned. But, the task looks a lot more complicated than it really is. Let us share with you some tried and tested tricks that will ensure non-polluting moving for you.
Tips for an Eco-Friendly Move
Use Moving Bin Rental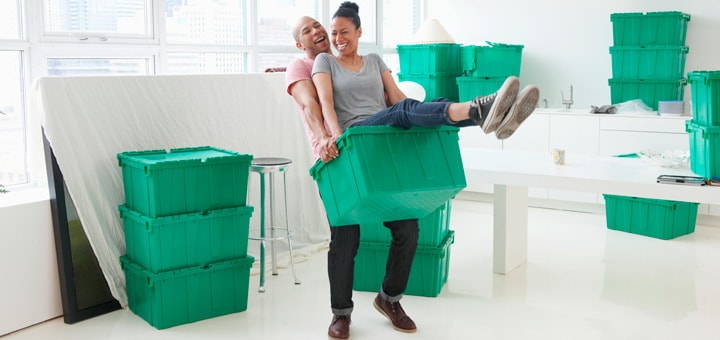 Whether its residential moving or a commercial one, the norm has been to use the regular cardboard moving boxes to store the items. How would you feel if you found out that there is a cheaper, easier, and most importantly an eco-friendly way to deal with moving boxes? Renting eco-friendly, reusable moving boxes will preserve the environment and also save you from the stress of finding enough storage boxes.
The green moving boxes are dustproof, waterproof, and also offer better impact protection as compared to the regular boxes. Not only do they come in cheap but they are relatively simple to stack. There is no danger of crumbling or crushing the belongings inside the boxes, and they can easily be placed higher. This allows you to maximize the space in the moving truck and save yourself from hiring a bigger vehicle or going multiple rounds.
The best thing about moving bins rental is that you don't have to worry about disposing of them once you're done with unpacking. Cardboard boxes deteriorate the environment as they are manufactured from trees and have to be discarded after a couple of moves. Afterward, they only add carbon footprint to the environment and are of no use. With plastic bins, all you have to do is pick up the boxes or ask the moving company to get them for you and return them once you're done.
If you need plastic moving bins, you can easily get them. Just click on a button and fill in the form below and we will deliver any number of bins you want, wherever you want!
De-clutter Your Home
The moment you plan to move, prioritize decluttering your home. This will help you in taking only those things that are of need and get rid of the ones that you don't see yourself using in the foreseeable post-move future. Take a written inventory of all the necessary stuff so that you can avoid bringing duplicate or unnecessary things in your new home.
Having a limited number of items will also save you moving costs. A fewer number of boxes will be required for packing, and these boxes will take up less space in the vehicle. So, neither you spend on a large vehicle nor extra fuel for multiple rounds. In addition to saving money, you will also be lowering the environmental impact with your move.
However, do not just dump your stuff in the trash, because that will only lead it to the nearest landfill site. De-clutter your home in an eco-friendly manner by setting up a garage sale or donating slightly used items, so that they can be re-used again. This is a perfect opportunity for you to show generosity towards the people and the planet, so plan this out way ahead of your moving day.
Rely on Environment-Friendly Packing Materials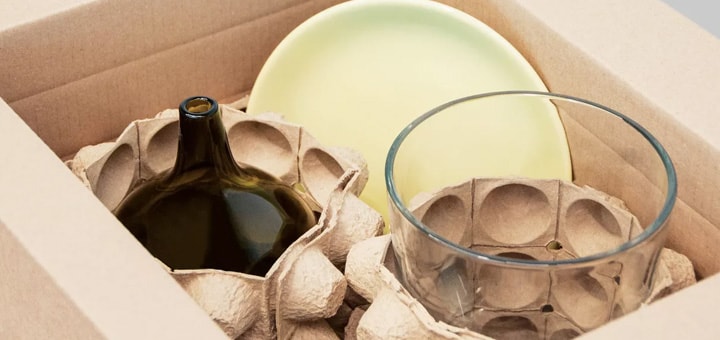 Your biggest achievement while organizing a move is to arrange eco-friendly packing materials for all your belongings. Even before you go out to buy biodegradable packing materials, it is better to use the stuff that is already at your disposal. You can use newspapers, tea-towels, bath towels, and t-shirts for non-breakable items such as silverware and stainless steel.
For the fragile items like china and glass, you would need bubble wrap, but there is a green alternative to it as well. It has 40% recycled content as compared to the traditional bubble wrap. Biodegradable packing peanuts are also available, made from vegetable oils and cornstarch, and they can significantly assist in your efforts towards an eco-friendly move.
If you already have a stock of cardboard boxes you've saved from your last move, you can check if any of them can be reused. Otherwise, the only option is to use the plastic bins that can be rented and returned as soon as you are done with unpacking. Not only are these bins spacious but sturdy as well.
Get Rid of Hazardous Material in an Eco-Friendly Way
There is not even a slight chance that as you dig through your house, you aren't going to find things that are of no use to you or anyone else. Some items pose potential threats, and moving companies are prohibited by federal laws from transporting them. These dangerous substances carry high risks of fire, corrosion, or explosion, making them unsuitable for transportation.
There is a long list of materials that can be unsafe for the environment, including ammonia, kerosene, cleaning products, engine oil, gasoline, motor oil, pesticides, dyes, fertilizers, acids, paint, and aerosol cans. You have a huge responsibility to take care of these items and dispose of properly.
You can search for special instructions that will let you know how to get rid of them without harming the environment. Contact the regional Environmental Protection Agency to know the rules and guidelines regarding these objects.
Get Moving, Packing, and Storage Services from Professional Movers
An excellent way to keep your move stress-free and ensure that all the guidelines for eco-friendly packing and moving are met, you can hire a green moving company. GTA Moving is committed to nature-friendly practices and takes all the possible measures to ensure minimum carbon footprint on the environment.
From using fuel-efficient moving vehicles to running them on bio-diesel, every step is taken care of as your belongings are transported from one place to another. The trucks follow GPS to take the quickest and most fuel-efficient route to the destination. Only eco-friendly moving supplies are used, which include biodegradable peanuts and bubble wrap, recyclable cardboard boxes, recyclable plastic boxes. We buy back the supplies from our customers that can be reused by our future clients.
The constantly-increasing demand for environmentally-friendly moving services motivates us to perform even better in this field. We are glad that people are realizing the importance of staying eco-friendly and protecting the planet as much as possible. Get your free estimate for the moving costs now, and our services will not disappoint you. Our dedication to keeping the earth clean and the professional staff that commits to our values and beliefs are going to leave you contented and satisfied with the move