Changing Addresses When Moving: Who to Inform
Changing addresses when moving is not an everyday occurrence. Some people live their entire lives without having to go through this process. For this reason, not too many people understand the various requirements needed or special activities that need to be carried out to change one's address.
Our Toronto, Richmond Hill, or Mississauga movers are widely famous for their great service when it comes to moving. They can help you take that big step. However, to avoid the problems of missing out on important bills and letters, you must change your address to your new one. Documents can be obtained to help you do this. Some of them include Tenancy agreement for residence, utility bill, Service and Conservancy bill from your Town Council, phone bill, CPF statement, credit card statement from your credit card company, and a few others.
After obtaining the special documents that can serve as proof of your new residential address, you might as well have to take them to a Citizen Services Centre or a Police Post. Presenting your proof in any of the above-listed documents will do the trick, as the necessary changes to reflect your new address will be added to your National Registration Identify Card.
There are certain organizations you might also want to notify about your address change. Some of them include organizations that have to do with your career, social security, healthcare, education, household, insurance, post office, or local authorities.
Changing Addresses When Moving: Top Organizations You Need To Notify in Advance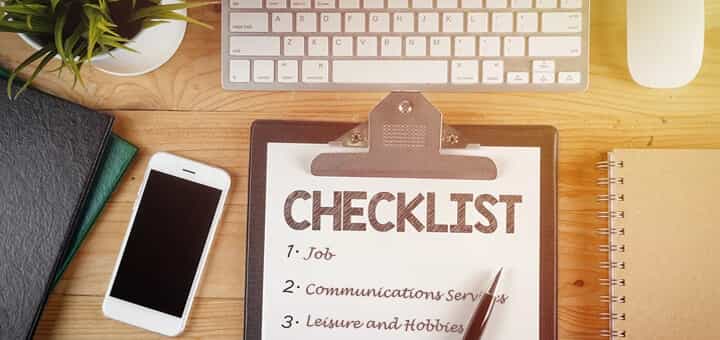 Before the moving day, you might as well want to make contact with some organizations. There is a long list of organizations to notify. But with our compiled moving notification checklist of organizations below, you would find who to inform when moving house addresses to newer ones.
Job
Employer
If you are a worker outside an employment insurance program, then you should inform your employer. Notifying your employer about the change of home address is a very important thing to do. This would help them update your contact details while you work for them and ensure you avoid missing out on urgent letters.
Banks, Financial Institutions, and Inland Revenue
Banks are a major part of everyone's financial life. For this reason, it is a crucial step to notify your bank of your new address. Addresses are unique ways for banks to identify people. Not providing accurate information can cause many problems when dealing with your bank account. Also, Inland Revenue should not be left out of the list. For your taxes, they must receive the notification in advance as well.
Communications Services
Phone
Mobile phones should not pose a problem when you move. You can simply update your address and have them send bills to your new location. Your service provider can be contacted on phone for this or you can visit one of its stores.
Today, a great number of homes still have landlines that help people connect with them as the residents of the house. If you have had one in your previous place, you will need to notify the phone company of your move. This way, they can easily provide a new one for your new address.
Internet
Your Internet connection data should be updated as well. By updating your address online, you do not get to miss out on special mails and online service delivery of packages you might have ordered online.
Cable TV
Your TV is what keeps you entertained in your new place. Ensuring you inform the providers can help you know if your current satellite dish would work at your new place. This would also help you update your contact details on the companies database.
Leisure and Hobbies
Gym
Your gym is one of the many organizations people need to inform before changing addresses when moving. You can place a call or even head over to the gym yourself before your moving date to notify them. This would update your contact details and help them find you should they need to pass across a message to you. Of course, this is if the gym is near your new home. If it happens to be far from it, you might as well cancel your subscription.
Magazines & Newspaper Subscriptions
Canceling your subscription is also something you might want to do if you already have magazines and newspaper subscriptions. Since you will be moving to a new address, you can contact the companies that provide them to you through phone or by heading out to their office. If they are to send anything, they would send them to your new address once you have updated your address details with them.
Local Authorities
Electoral Roll
Ensure you re-register on the electoral roll. By visiting the official government website, you can easily find a page to update your new address by submitting an address form.
Council Tax
The authorities are one of the several people to notify when moving. One of which includes the Council Tax. If you are moving, you will have to update your Council Tax address. You can do this also by visiting the official government website and find a form to change your address.
Education
Schools
People at school your kids go to should also be notified before changing addresses when moving. By keeping their school up to date, they should be able to update their very important contact information.
Universities
If you are still going to attend your current university after the move, then it is a crucial step to notify them of your address change. This would help them update your contact information and send urgent and important mails including bills for the next academic session.
Healthcare and Insurances
Doctor & Dentist
Changing of address might mean a change of doctor or dentist. If this is so for you, then you might have to notify your current doctor. This way, they would send your medical report to your new doctor.
Insurance
Insurers make use of your postcode when determining your premium and coverage costs. You will have to update your contact information with them if you are going to have a new home address.
Utilities
Electricity, Gas, Water
These are major utilities we use in our home every day. This change of address checklist covers them because moving might mean you have to cancel your deal with the providers. However, if you can move them to your new place, you just have to call them and have them take a reading the day you leave. This is more likely to help you avoid being charged for what you are not using.
Choosing Services of Professional Movers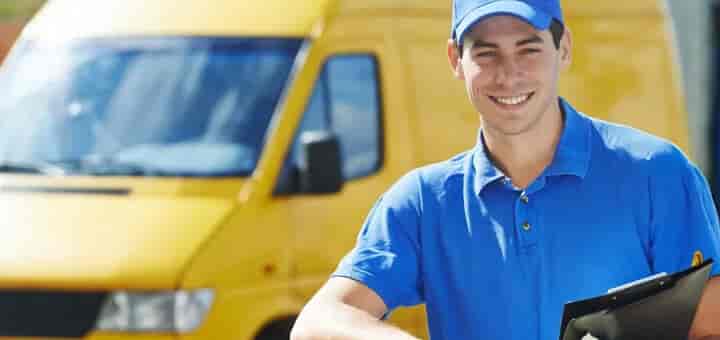 GTA Moving Services is a professional and experienced moving company that you can trust. We handle the packing and moving of your properties from your old home to your new one. After getting to know who to notify when you change the address, you will have to begin moving. This is where GTA Moving Services comes into the picture.
Hiring a team of movers can greatly save you and your family a whole lot of stress. However, things get better when you use GTA Moving Services. In fact, after meeting with organizations that you need to notify about the change of address, you will need a set of movers that offer the safest, fastest, most organized, and best-priced services. GTA Moving Services is your ticket to all these benefits and more.
Have you found movers for your relocation already? Tipping is the next step after their work is finished. No more awkward situations with this guide on how much to tip movers.