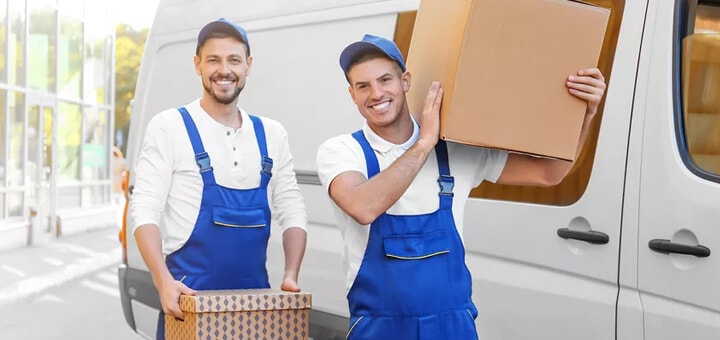 Why choose our team of Bolton movers
We are reliable packers and movers that follow the Carriage of Goods Acts and consider safe business practices at all stages. We ensure the protection of belongings that are to be stored or transported. Moreover, our employees and their extensive working experience are covered by WSIB. We do high-class jobs at reasonable prices. Our efficient communication system allows us to handle any issue as quickly as possible.

We can help you move your office in Bolton
When a business grows, the location of the offices is unsuitable or the loads are too high, it is necessary to move its offices. Office moving in Bolton is delicate and requires good organization. Follow our advice for a successful transfer of your office with complete peace of mind. Equipment such as photocopiers requires special handling, as they can exceed 100 kg. Leave their preparation and transportation to professionals and do not try to handle them alone on the stairs.
How much will it cost to move in Bolton with us?
The price of our Bolton moving company is based on several elements. The total size of your business or home, access, and distance traveled are among the main factors. The price also increases depending on the services included, the space to be moved, and the number of rooms. The price also varies depending on the additional services offered by our agency:

The weight of the load and the distance for a long-distance move (over 450 km or 280 ml);
The amount of labor and the time it will take to pack, load, and deliver your shipment for a local move;
The size of the truck required;
The number of movers involved.
Pay only for what you get
You should take into account all the elements in the estimate of the cost of your move. The table below shows the average price for a short-distance move:
We are a full service moving company
Feel free to call us now at (416)523-6683 if you are planning to relocate to Bolton, Ontario or any other city in GTA! Our experienced movers in Bolton, Maple or Oshawa will be happy to help you move to your new location with minimal effort on your part!

We do piano moving
GTA Moving Services offers piano movers in Bolton for hire. It is rarely possible to do a piano move alone as there are many risks of damaging it during handling, even if you can use an elevator or a transport cart. Indeed, a piano move cannot be improvised and requires carrying techniques along with specific equipment.

We do packing
Does packing seem difficult or too time-consuming? This is not a problem; we offer packing services in Bolton and our movers can take care of the complete packing of your belongings for you, or only your furniture or your fragile objects. We provide the necessary packing materials for rent to save time and provide adequate protection. Our Bolton clients can rent moving boxes and other supplies like packing paper, tape, markers, wraps, and pads when moving.          

We do storage
The prices for storage units range from $60 per month for a 5' X 5' storage unit to $360 for a 10' X 30' storage unit. We offer Bolton storage facilities for any of your belongings, including piano. Sometimes you cannot transport your furniture directly to your new home if, for example, your house is still under construction. In this case, you may want to temporarily store your belongings in a safe and secure climate-controlled storage unit.

We do long-distance moving
Bolton long-distance moversUsually, GTA Moving Services operates within 100 kilometers (62 miles) around GTA, but we can also organize moves up to 700 kilometers (434 miles) away from the city of Toronto. Long-distance moving is not an easy task, so hiring professional long-distance movers is essential for this job! Choose a guarantee of safety for the transportation of your goods.
Get a free estimate for your move
At GTA Moving Services, we impose no limit on the items to be moved — if you've got it, we'll move it as long as it fits into our vehicle.

Prices include all packing and transportation fees within the Greater Toronto Area. Disassembly and assembly of equipment and furniture and transportation of heavy appliances up or down additional stairs may be subject to nominal extra charges.

Do you want a detailed list of the costs for your move? Each moving project is different, so get the price for your move for free by filling out our form for a quote request. This free and non-binding request allows you to quickly see if our offer is best suited to your needs.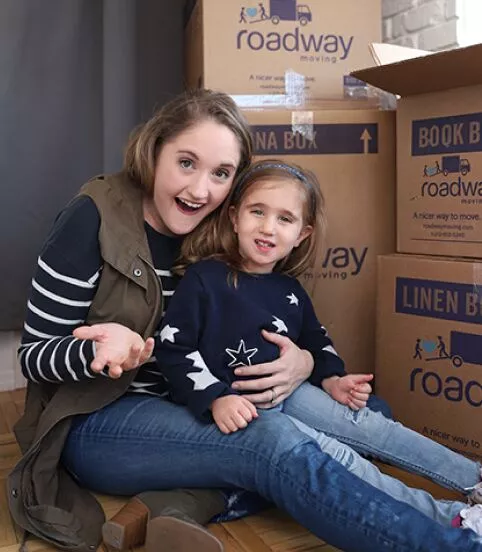 On time
Our movers will arrive without delay.

Fair price
As the price is determined by several factors, the total cost changes depending on each particular situation.

Helpful customer support team
For a more accurate cost of hiring our movers in Bolton, contact our customer service by phone: (416) 523-6683.
Move Me!