Where to Get Boxes for Moving?
A lot of people in Toronto wonder where to get boxes for moving. This city is considered the most fast-growing region in Canada. People do not only move to Toronto though. Moving to Burlington, Milton, Oshawa, or other GTA cities is very popular too. It can be quite a task to not only find affordable movers in Burlington or Oshawa but to look for packing materials and find the best supplies to meet your particular needs. The big question that arises here is where to get boxes for moving (other than renting moving bins from us) along with other packing essentials? Whether the new place you're moving to is down the street or in another country, you cannot risk the safety of your items by packing them improperly.
It can be tempting to use whatever you get your hands on, but this can lead to serious damage. You must find the right-sized boxes big enough to fit the things you need to move inside. Try to choose smaller boxes that don't become overweight quickly and can easily be held in arms. For larger items like electronics, you would need to find the boxes of a proper size accordingly.
In order to avoid any kind of confusion, you must label the boxes as soon as you pack them. It would be impossible to remember the items each box contains, so labeling will save you a lot of time as you set up your new house. Apart from the security and safety of your items while packing, you must also consider efficiency so that minimum effort is required in moving them from one place to another.
Free Moving Boxes and Supplies
The process of moving can cost you a lot, with unexpected expenses appearing from all sides. While most moving companies charge you a reasonable price for the moving supplies, you can actually get them for free if you know where to look. Thankfully, there is a number of places to get free boxes for moving. Here are some of the best places where to get free boxes:
1. Liquor Stores
The boxes at liquor stores serve to be the perfect choice for moving because they are sturdy and durable. This is due to their ability to carry large and fragile alcohol bottles, which are usually made of glass.
This type of packaging would be suitable for all your fragile items including china and glass decoration pieces placed at various corners of the house. All you need to do is to talk to the shop owner about the time they'll receive their next delivery and ask them to save the packing materials for you.
Make sure to collect the boxes at a time when they'll have few customers. This way, they'll be able to help you get enough cardboard boxes for free. These stores easily collect 5 to 10 boxes in a day so you'll get plenty of them in just a single visit.
2. Find Free Moving Boxes Online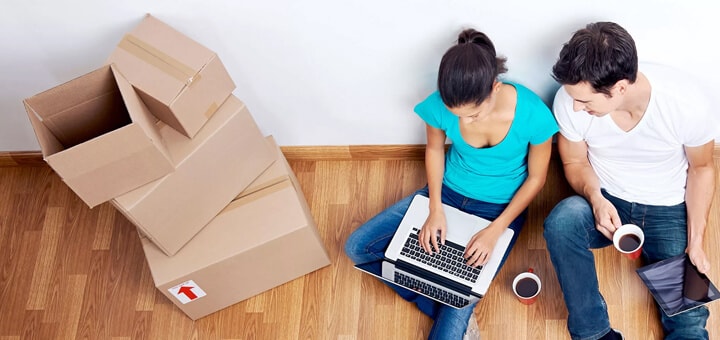 Many people have asked the question "where can I get free boxes online?". The Internet offers the biggest variety of free goods online, so you can find moving cardboard boxes for any purpose of any size. You can look for free supplies on sites where locals want to find people that would help them declutter their houses without being wasteful.
Head towards the free section and you'll easily be able to find free moving and storage boxes of all sizes. The best time to look for these boxes is the beginning of the week, right after everyone else has completed their moves over the last weekend.
3. Malls and Supermarkets
Big malls have specific locations for each of their stores where people can leave their used boxes to have them utilized later. These boxes are also available for other people to use for free.
You can visit the nearest mall and ask store managers if there are any free boxes for packing available. They may even deliver you the boxes right to your doorstep.
4. Community Groups on Facebook
You can leave a request to get free cardboard boxes for moving on social media. This is yet another place where to get free cardboard boxes from. Facebook has a huge number of groups just about everything, and some of them allow you to connect with the local community.
A quick search on the platform will lead you to groups where you can find free stuff or just friendly people who are ready to help you out in any situation. The best thing about these groups is that you don't have to wait for an offer and can just make a post about what you're looking for.
You'll be amazed to see that things become available sooner than you could have imagined and how people will grab the opportunity of helping someone. Facebook Marketplace is also a good option to look for listings of free moving boxes.
5. Local Retailers
Your local store can prove to be the best place for getting boxes to move. You just need to ask them, and they'll be more than happy to get rid of the items they no longer need. Some retailers store cardboard boxes for recycling in alleyways, and you can ask for special permission to get these boxes.
Grocery stores can provide you with essentially suitable moving boxes, especially for office supplies including computers. Before you choose a box, just make sure that it is clean and sturdy enough to protect your items.
6. Delivery Services
Delivery services have plenty of boxes without knowing what to do with them. If you show up and offer to take a few of them, there are slim chances that you'll get no for an answer.
Try to get the boxes in which the printer paper comes as they have lids. A single shipment yields 20 to 30 free cardboard boxes for moving so you might not even need to visit anywhere else to get more of them.
7. Recycling Centers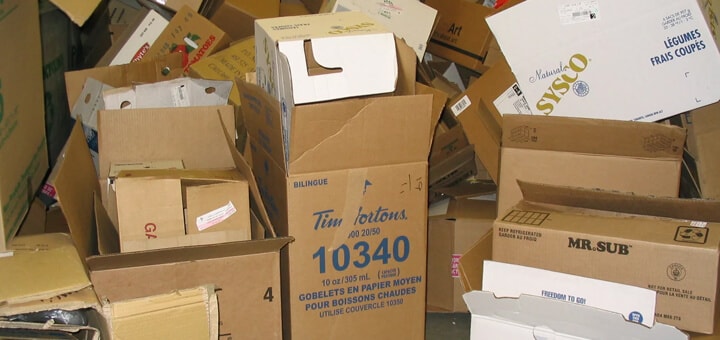 Where do you think you will find a huge pile of unwanted cardboard boxes? It has to be the recycling centers, which are one of the apt places to get free boxes for moving. Find out the location of all the nearby centers and make sure to visit them all so that you can get the maximum number of suitable boxes.
Stop by to talk to the attendant so that he can take you to their storage facility. You need to be very careful while choosing a box because some of them are damaged and useless. A few can be fixed with packing tape but make sure that they remain sturdy.
Getting Moving Boxes from Professional Movers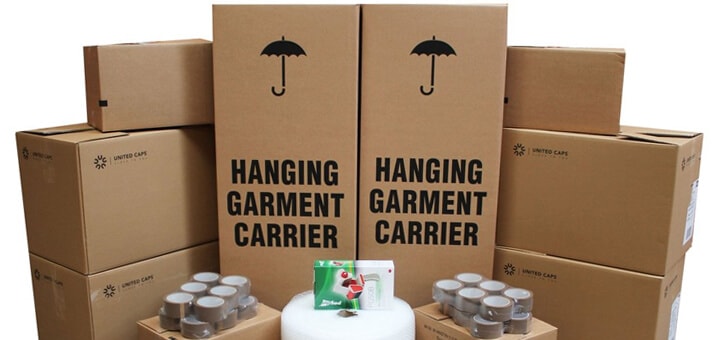 Carrying out the entire packing process yourself can save you money, but you would need to invest a lot of time into it. This can prove to be costly as you would be taking days off at work and getting tired in the process. Moreover, organizing the items in the right manner would be another major task, which not everyone can master.
Instead of wasting your time and energy, hire professional movers from GTA Moving who can do the job professionally for you in the blink of an eye. When you hire a professional team, all stages of your move smoothly follow one another. We also sell boxes and other moving supplies.
Are you wondering where to buy boxes to move? Apart from providing specialized moving and packing services, we are also equipped with the finest supplies. The price of each move is determined by a number of factors including the size, number, and weight of the items. If you need moving boxes, you can check out the prices for different items here.
Benefits of Professional Packers and Movers
You will find plenty of advocates of DIY packing and moving. However, there are some solid reasons why hiring a professional team of packers and movers would be a better choice:
GTA Moving follows the Carriage of Goods Act observing safe business practices at all stages of moving.
Our work is secured by WSIB.
We provide comprehensive packing, moving, and self-storage services in Toronto and surrounding areas. You can hire professional movers in Mississauga, Brampton, Milton, Toronto, and other GTA cities by simply filling in our free estimate form.
We have a wide range of packing supplies to do the job properly.
Our prices are very reasonable considering the quality of services we provide.
There are free in-house estimates.
Our staff is friendly, professional, and adheres to all the requirements presented by the client.
Our communication system is efficient and fast.
We observe the highest professionalism and politeness while performing the job.
We provide break-coverage for the boxes which are packed by our team.
You don't need to wander here and there trying to find where to get boxes for moving. You can easily find them for free in many places or buy empty boxes for moving from us at very reasonable prices.
Are you going to move to the Greater Toronto Area and still have doubts about where to live there? Read about the best neighborhoods to live in Toronto.