How to Pack for Moving?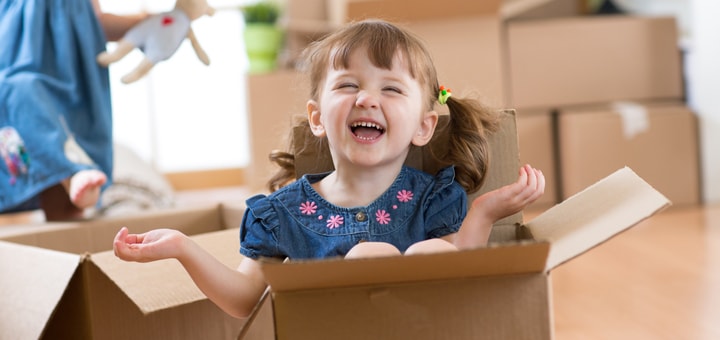 Moving to a new house is always exciting as it takes you to a new chapter of life. However, if you are a hoarder, you are bound to panic when it comes to packing all your stuff. The more items you possess, the more difficult it becomes to pack them. You'll realize that clinging on to stuff is not going to do any good to you, and it is high time that you reduce the number of items in your possession.
It is recommended not to wait until the last moment for packing. This will distress you, and you'll not be done with anything properly and timely. Apart from stressing yourself out, you'll be incurring high costs for everything because you never had a plan for how to pack for moving in the first place. If you don't want to lose your sanity and need enough time to get rid of the items that are of no use to you, plan ahead of time.
No matter how tedious the moving task is, there are tricks and ways to pack and unpack faster, reduce the amount of work, and carry out the process smoothly. It may sound too good to be true, but if you follow the moving tips mentioned below, you would never dread moving in your life ever again.
Packing Checklist
1. Use Moving Bins Rental
You would be tempted to use the cheap cardboard boxes, and you can even get your hands on the free ones. But, these flimsy cartons can collapse and damage your belongings. Invest in the boxes that are actually designed for residential moving as they can handle anything the homeowner puts in them.
They are sturdy and more spacious, allowing you to put more items in a single box without worrying about whether it can handle the weight or not. However, you still need to be careful while placing the items within it as it won't be a good idea to place china or glass materials at the bottom of the box and then put weighty objects on them.
These environmentally-friendly moving boxes are dustproof and waterproof, ensuring that your belongings stay safe throughout the journey. They are durable enough to withstand the impacts of moderate intensity and the best way to pack when moving and carrying fragile items. They are easy to load and unload and save space within the truck, sparing you the hassle of extra rounds.
If you're going to move and looking for plastic bins rental - here we are! Click on the button below and order rental moving boxes online.
2. Pack the Items by Prioritizing them
After you have decluttered all your belongings, you need to follow a certain plan while packing the remaining items. It is going to take days to completely pack all your stuff, so start packing from the items that you are not going to need at least during the move. Do not make the mistake of packing all your clothes and not be left with any clothes for moving.
Identify the items that you would need to find immediately in your new house. These should be the last ones to pack and load so that you can easily find them after the move is complete. Certain items cannot be packed, for example, jewelry, financial documents, or anything else of sentimental value, and you need to think of something to keep them safe while packing house to move.
You should also be aware of the items that are not allowed to be transported during the move so that you can get rid of them on time. If you possess some belongings that you cannot take to the new home but wouldn't even like to get rid of, there are storage spaces available that will keep them safe until you want them to at a very affordable price.
3. Gather All the Moving Supplies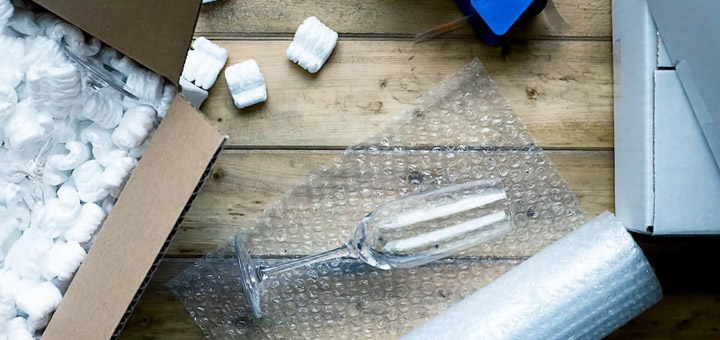 One of the best packing tips when moving is to get your hands on the maximum number of moving supplies. It's not just about the boxes, but there is a lot of other stuff that is essential for a move. You need to ensure the safety of the items and seal the boxes with something so that everything is transported safely.
After the boxes, the most important packing materials include packing paper, bubble wrap, and packing tape. The fragile items and electronics should be packed with bubble wrap or packing paper so that they do not incur any damage during the move. Packing tape is essential to ensure that the items have been packed properly and will not move from their places.
As you put items in the plastic boxes, they are bound to get heavier because they are more spacious and this makes carrying them quite difficult. To ease your work, you can rent a dolly to move the boxes to and from. This will not only lessen your effort but also keep you from the fear of dropping them.
4. Go Room-by-Room with a Checklist
Make a list of the items that you need to pack and you should do this room by room. This speeds up the organization process and makes it easier to track the objects. As you pack everything, try to combine the items of similar function, for example, pack shoes in the same box and season clothes in another.
The living room and dining room will mostly contain furniture items that only require to be moved safely. But, when it comes to the kitchen, bedroom, and bathroom, you need to be very careful and must be aware of how to pack to move efficiently. Start from smaller items and pack similar things together so that it is easier to locate them in the new house.
Tackle one room at a time and have a checklist with you so that you do not mess up the process by forgetting important things. Do not leave tedious tasks like packing the kitchen until the end. Except for the essential items that you need for daily cooking, pack the delicate china earlier because it would require careful handling.
Get Moving, Packing, and Storage Services from Professional Moving Team
You cannot pack your entire house in a couple of days so if you are short on time, let the professionals handle the task. Moreover, taking everything on yourself will tire you and compromise your personal and work life. Hire GTA Moving as we have a professional team of packers who will arrive before the designated moving day and make sure that all your belongings are packed safely.
Are you thinking that you don't have the kind of money to hire professionals to do this task? The reality is that working with a moving company will actually help you in saving money as they come with all the packing supplies and do the same tasks in a very short time. This means that you don't need to take any day off from work and can resume your daily routine while they take care of the moving tasks.
Instead of fussing about the unending work and not enjoying the excitement of moving to a new place, let yourself be at ease. We know easy and fast ways to pack for moving and take care of your prized possessions like our own. Give us a call at any time and request a free quote. We'll be more than happy to assist you with everything from packing to moving.
Do you want to make your move more eco-friendly? Here you can learn how to organize that relocation efficiently.