Piano moving in Hamilton: what should you start with? Pianos are expensive and antique instruments, and moving such delicate objects can be seen as nothing but stressful and complicated. Moving a piano is a big responsibility, and it needs to be carried out with the proper organization.
Piano moves are a big deal and not letting a trained piano mover team handle them can cost you a lot more than you can imagine. Special equipment is required for the best execution of this task in which a little mistake can take the matters out of your hand.
Why Do You Need Professionals To Move a Piano in Hamilton?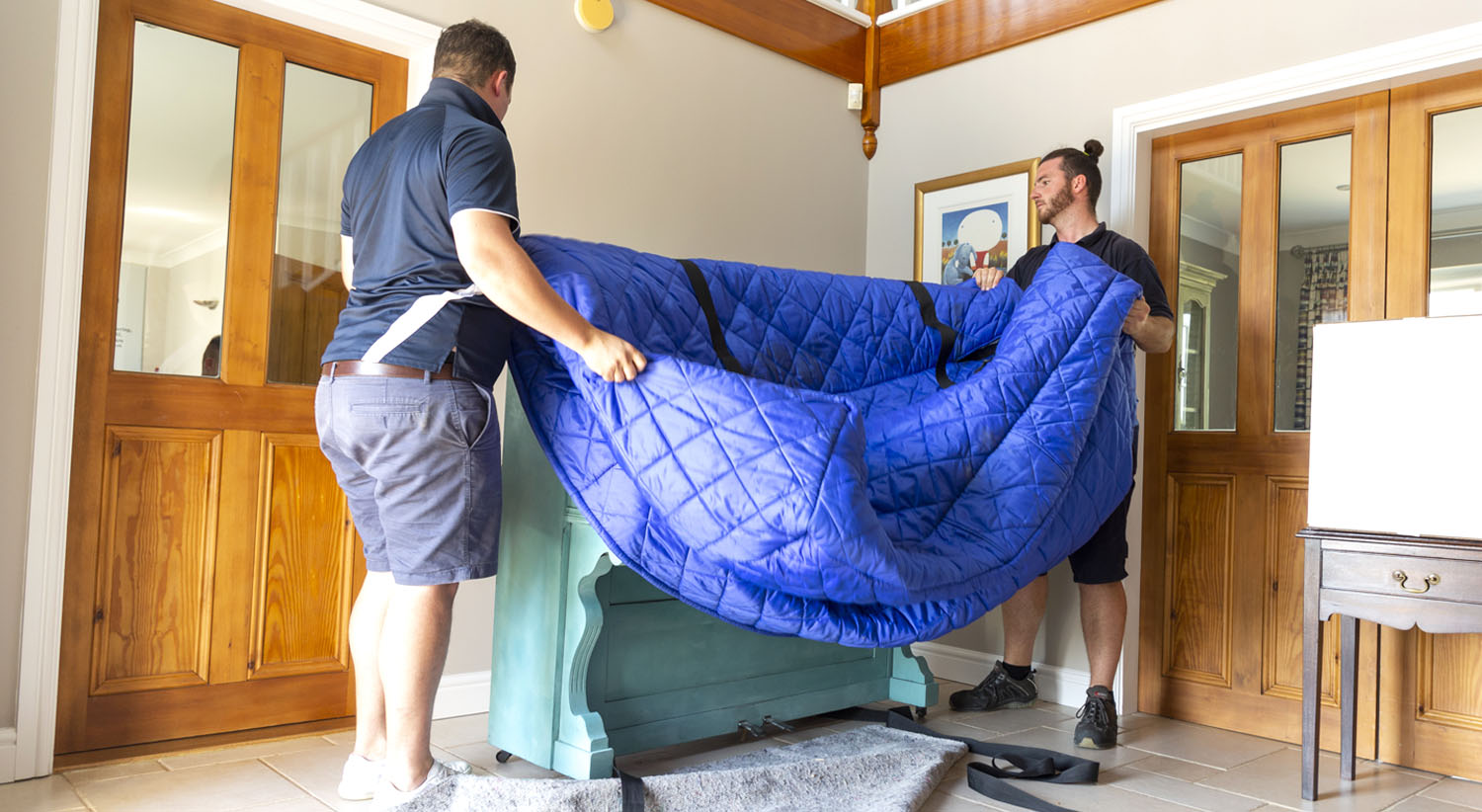 You always have the option of moving the piano yourself, but we highly recommend taking help from a professional as it is a heavy and valuable instrument. A lot of moving companies offer piano moving services, and most of them can incorporate it into a complete household move.
By choosing not to hire a professional moving company, you might be able to save a few dollars, but you are risking an injury for yourself or anyone helping you. Working with professionals also saves your grand pianos from any kind of damage and protects your precious possession.
READ MORE

Our Reviews

"I had such a pleasant experience working with GTA Moving as they knew how to handle this delicate musical instrument. Their storage units, which I used during a full house move, are also very well-equipped."
– Cynthia Marvel, Hamilton

"While moving to a new city, my major concern was how to transport my heavy piano without causing any damage to it or my other property. Everyone on the team knows what they are doing, and they are super skilled. GTA Moving gave me peace of mind with their professional excellence."
– Robert Fernandez, Toronto, Ontario
READ MORE REVIEWS

Get a Free Estimate to Move Your Piano!
Do you need piano moving in Mississauga or professional piano movers in Toronto or any other city in the GTA? Feel free to contact our managers either by phone or by using the form below. One of our consultants will provide you with an estimate of how much your piano moving will cost. Call us today at (416) 523-6683, let's talk.