Stress from Moving and How to Handle It
Stress from moving can be quite daunting, and it is so for good reasons: people are leaving the places they used to call home, saying goodbye to friends, and maybe even starting a new job in a different city. According to statistics, GTA is one of the fastest growing regions in North America. People both move within GTA and come to the area from different parts of Canada and other countries. It is significantly easier to organize a moving process within the Greater Toronto Area with the help of affordable movers in Oshawa, Burlington, or Markham than to arrange a move from afar. Along with the loss of a job, divorce, and losing a loved one, moving is enlisted as one of the most stressful things in life. Most people start getting anxious as soon as the decision is made.
Even if you have moved multiple times before, the thought of packing the entire house is still going to worry you. According to the Canadian Association of Movers, Canadians move five to six times in their lifetime. In May 2011, a survey was carried out which revealed that 4 million Canadians had moved in the previous 12 months.
The major reasons prompting people to find a home in a new place include job relocation, marriage, family members moving out, retirement, and condition of the house. Finding a new house often implies that people are looking for a better lifestyle and they are compromising their comfort for the time being to seek good themselves in the long run.
Tips to Reduce Moving Stress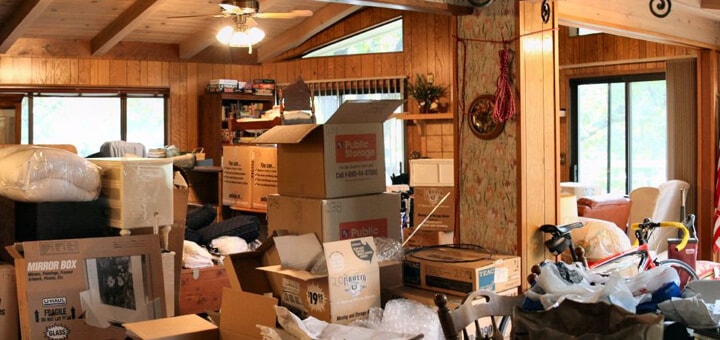 It is possible to control the stress from moving if one considers it an adventure. You can actually live the moment and look forward to being in your new home. But how do you do it? Let us share with you a few tips which have been given by people who move quite often:
1. Stay Organized
Being organized is the key to making your move less stressful. Start by making a list of all the tasks that you need to do and make a plan for days and even weeks. This will allow you to complete everything within the given time frame.
When you have to carry out a tedious task such as moving, it becomes hard to decide the starting point. A complete written schedule will give you a perfectly laid out plan without making you confused about the things you should be doing next.
2. Ask for Help
Facing the fact that you will leave a place where you know each and every corner is an intimidating thing. No wonder the most stressful life events list contains moving. Most people have been through at least one move in their lives so it is a good idea to reach out for help.
Ask your friends or family members to be available for a while and help you in sorting things out. They should also see it as an opportunity to spend some time with you if you're moving far away.
3. Start Early
While deadlines do make us feel that we have a lot of time, in this case, they only add to the stress from moving. Getting an early start to the things will enable you to cope with the stress and give enough time to get all the things done.
It is recommended to start working as early as 8 weeks as this allows you to take control of the time. You can easily divide the tasks over this period and get everything packed, the boxes labeled and transported to your new house.
4. Eat and Sleep Well
In moving stress, it is quite easy to forget about your own well-being. People feel the burden of moving to such an extent that they stop focusing on their own sleeping patterns and eating habits. The stress takes a toll on their normal routine.
These two things should never be ignored as they play the most important role in keeping your health intact. If you fall ill, the entire moving process will be disturbed. Never skip your meals and try not to live solely on coffee.
5. Keep a Positive Mindset
By taking too much stress from your move, you make yourself prone to the risk of illness. Keeping a positive mindset will lead you to happiness and contentment with whatever situation you are in. Look at moving through the lens of positivity in order to make it productive.
The stress from moving is undeniable, but one should look at it as a chance to start anew. You are getting a chance to organize all the things you possess and move to a new space, which will be refreshing for your mind and soul.
6. Use Proper Supplies
The last thing you would want to worry about is the safety of all the items you need moved. Even in short-distance moves, there is a great risk of damage if you haven't packed your stuff in sturdy boxes in the right manner. There can be another stress for you if you do not know where to get moving boxes. Professional moving services can help a lot in that case.
Use proper supplies, such as boxes, packing tape, and bubble wrap so that each item is well-protected and packed properly. Be sure to only let those people handle the boxes who will do it with care.
7. Decluttering Opportunity
Take your move as an opportunity to get rid of all the mess and the unnecessary items lying in your wardrobe and cabinets. By sorting through your old home, you will be making your future house tidy and clean.
This will also ensure that as soon as you begin packing, you'll only be dealing with the stuff which you truly need. If there are items that you don't want to get rid of but don't have enough space to store them, keep them in storage in Mississauga, Toronto, or any other storage in the GTA at a very affordable price.
8. Do the Research
When you're moving home to a new place, you must be well aware of the pros and cons of living there. If you have a family, you must consider the schooling options and recreational opportunities in the area.
Another important aspect is that amenities should be easily accessible from your home. There should be a subway or a bus station nearby so that commuting isn't a hassle for you or your family members.
9. Have a Back-Up Plan
This doesn't mean that you must have a complete back-up plan. It mostly implies that you should have options if some major pieces of the plan don't go as expected. You're already living in chaos so one cannot afford to be in more stressful situations.
A friend may not come to help you because of work in the office so you must be able to carry out the day's tasks without any delay. Having something else in mind if one thing doesn't work will save you from panic attacks.
10. Let Yourself Be Emotional
Moving is a life-altering experience so one is bound to feel emotional leaving a part of their life behind them. There is the excitement of going to a new place, but one also feels sad while bidding farewell to neighbors, friends, and family.
To reduce your level of stress, try not to bottle up feelings. Turn to your loved ones for support and pour out all the emotions which you're feeling at the time, even if it is about the nostalgic and valuable things which you cannot take to a new house and have to leave in storage or any other such facility for some time.
Get Moving, Packing, and Storage Services from Professional Movers to Reduce Stress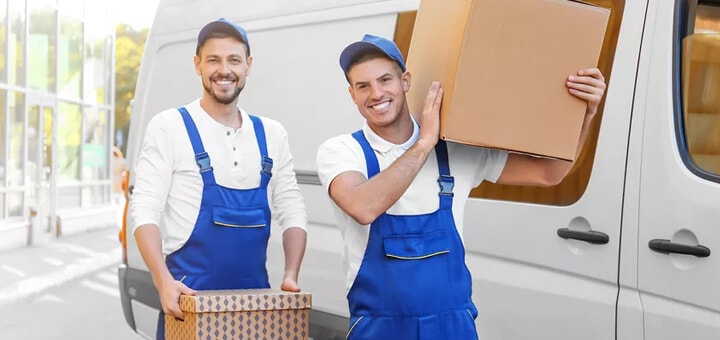 Nothing will help in making a move in the GTA stress-free for you more than hiring professional movers in Brampton, Milton or Toronto to carry out the job for you. They have the personnel as well as the equipment to carry out the job professionally and in a timely manner. Apart from lifting the heavy objects, they can be helpful in doing the packing as well.
You can make moving stress non-existent just by letting the experts do the job. Initially, you might feel that working with a moving company might be too much for your budget. The reality is that you will actually end up saving time, money, and energy by letting someone else do the job for you.
If they are already on the wheels, they might end up at your doorstep just within 60 to 90 minutes after you make the first call. Besides being the best movers in Toronto, they also provide storage facilities so you can easily keep your packages protected. Make your moving day less stressful and more organized by hiring a team of professionals.