Moving to Toronto
If you are thinking of moving to Toronto, that is the first sign of a 'wise decision'. The Economist ranked it to be the seventh most livable city in the world in 2018 and Vogue Magazine thinks that there are some pretty cool neighborhoods in the region.
Toronto is a growing economy in North America and is considered to be the business and financial capital of Canada. With a population of almost 8 million, there are still numerous opportunities in the region and quite often with less competition. Over the quarter of a century, the household income in Toronto grew by 31%, which is more than any other part of the country.
Since the global economic collapse of 2008, more attention was given to Alberta, which showed exemplary growth during the years 2009 to 2013. Soon after the downhill trend in oil prices during 2014 and 2015, the economic miracle of the city saw an end, and Toronto again became the financial hub.
There are multiple sectors concentrated in Toronto including finance, real estate, construction, IT, technical and professional services, and even manufacturing. All these sectors have seen growth since 2013 and are able to generate roughly one-fifth of Canada's GDP.
Let us give you a brief insight into the city before you start your quest for opportunities here.
What to Expect While Moving to Toronto?
How to Move to Toronto?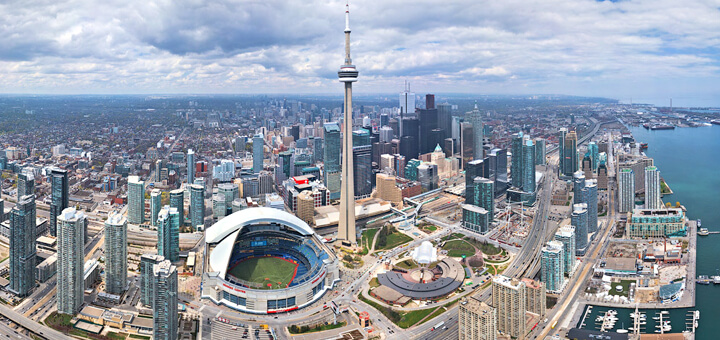 Whether you relocate to Toronto within Canada or from one of many cities in the world, you must hire a skilled and reputable moving service. The shipping costs can go as high as $60,000 if you are coming from Auckland (New Zealand) and can even be under $800 for people coming from the United States.
The only way to save money is to compare the prices of different moving companies and choose one that provides all the necessary services right within your limited budget. There are plenty of other hidden costs involved too so make sure that you have enough savings to carry out the move smoothly.
Finding a Suitable House
Looking for a house in Toronto can be time-consuming, and it requires a lot of effort. The housing situation in the city is complex and quite expensive. Unless you find a space beyond downtown or settle for a condo, there are meager chances that you will find an ideal place to live in.
Before you make a hasty decision, it is better to check the most affordable places to live in this largest city in Canada. There are multiple neighborhoods in the Greater Toronto Area where housing is not only reasonably priced but the amenities are satisfying too. Otherwise, there are innumerable choices in condos within downtown.
However, compared to other major cities, to rent or to buy a house in Toronto is reasonable. Prices may vary from one area to another but rates in Los Angeles are 69.77% higher, London is 82.95% more expensive, and New York is a whopping 155.22% costlier.
Moving Around the City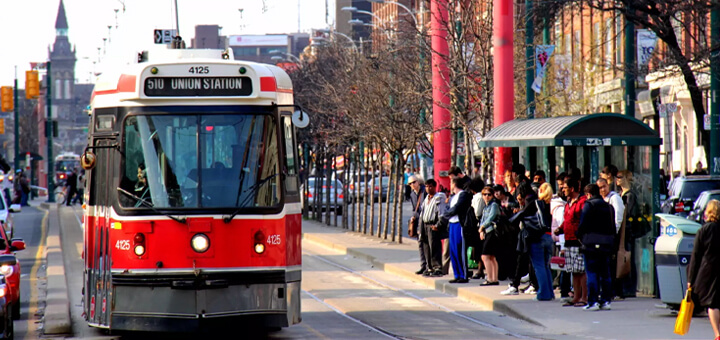 As you go through this relocation guide, the most concerning aspect after finding a house is to look for a suitable transportation option. The public transport is quite efficient in this city in Canada and run by TTC. It can get a bit frustrating because of the high population, but it brings down the cost of living immensely.
When you move to Toronto as a permanent resident, it becomes more convenient to use buses, subway, rail, or ferries than driving your own car and paying the hefty parking price. Moreover, you can save money by utilizing the holiday or the family passes.
But do you know the best possible way to move through the area? Buy a bike and just glide through different parts of the city. It might take a bit more time for you to reach places, but it will improve your health, and the experience is worth it.
The Food Scene is Awesome
We know that Toronto is multi-cultural and hosts a number of ethnicities from different parts of the world. This is the reason that one can find a diverse range of cuisines in this area including Indian, Greek, and even Ethiopian. From fine-dining restaurants to street food from the food trucks: everything is right there at your disposal.
While the prices for groceries might be higher than in other parts of Canada, they are definitely more affordable as compared to some prominent cities in the world. The people of Toronto are very serious about 'brunch' and take it as the most important meal of the day. If you plan a visit to your favorite restaurant during peak hours, be prepared for at least a 30-minutes waiting time.
Not Everyone Speaks French
Some people move to Toronto with the notion that every other person we are going to meet will be fluent in French. Despite being taught in school, many people in Toronto are not familiar with it. One of the reasons might be that Toronto hosts a very large population of immigrants.
The interesting fact is that more than 140 languages and dialects are spoken in this region. Just above 30% of the people living in Toronto speak a language at home other than English or French.
Safe for Your Family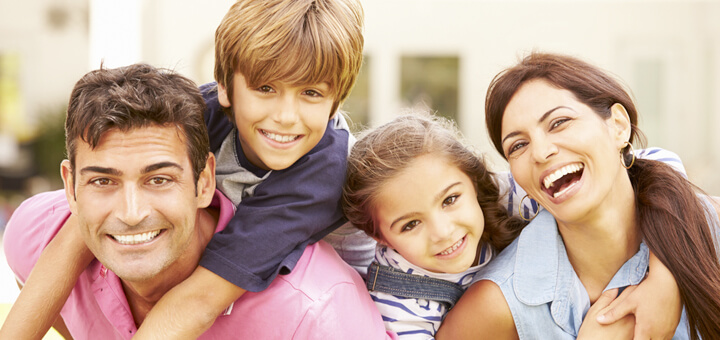 One thing which will surely make you say 'I want to move to Toronto' is the low crime rate and family safety. The stats are even better in the suburbs as compared to the central parts of the city. According to the survey by Economist Intelligence Unit (EIU) in 2015, Toronto was given the 8th spot in the 50 safest cities in the world.
Other Cities in the Greater Toronto Area
Burlington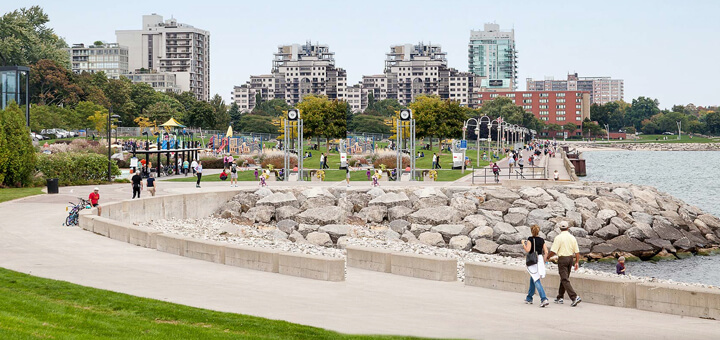 Relocating to one of the best cities in the GTA can be a huge decision for your career. Multiple economic opportunities are available in Burlington, and the city has transformed itself from a quiet community to a savvy place. The place has also garnered the top spot in a list presented by a lifestyle magazine as one of the most livable cities in Canada.
Apart from having a very strategic location in the Greater Toronto Area, the city provides a living standard which is second to none. It is a city in North America that has everything to offer to its citizens. From great schools to entertaining festivals, the city has proved itself to be a living paradise for the residents.
The good news for Burlington movers is that the city has a large housing section where a number of affordable living options await you. If you want to live in Canada for the rest of your life, Burlington can prove to be the best choice because it provides a comfortable and affordable lifestyle for its residents.
Mississauga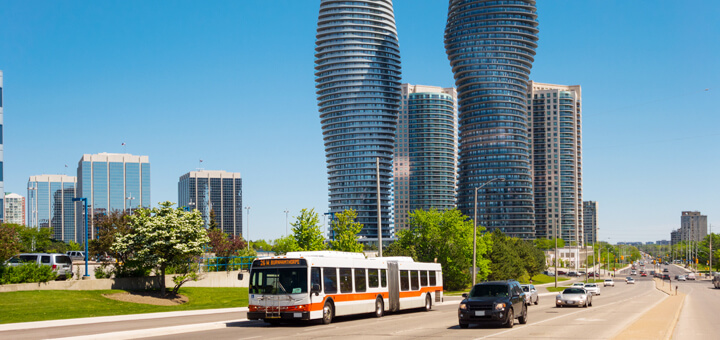 There are more than 18,000 businesses in Mississauga, which is known for its rich corporate culture. It houses 58 of Canada's Fortune 500 companies belonging to a wide variety of niches like aerospace, biomedical, financial services, automotive, and communication technologies. It is only 20 minutes away from downtown Toronto.
If you're moving to Toronto with a family, you might feel that Mississauga moving is a better option. It is the 6th safest city in the country with very clean neighborhoods. The schools are of the best standard, and there are multiple parks and trails for children's entertainment.
The grocery stores are right within reach, and you can find multiple entertainment options without being caught in Toronto's congestion. You can easily access highways 401, 403, 407, 410, and QEW from Mississauga.
Richmond Hill
If you are looking for good schools, a low crime rate, and easy access to downtown Toronto, there is no better place to live than Richmond Hill. While giving a small town feeling, the area has a thriving economy, the best housing sector, quality education, healthcare facilities, and aims to innovate itself with the needs of the residents.
The city is the third most diverse city in the country and grows 2 to 3 percent annually. The city aims to add 20,000 more people by 2031 to make its population reach 225,000. One can find reasonable homes for families in the area with adequate yard space.
Currently, the city lacks a proper transit but considering the small area occupied by it, this doesn't seem to be a pressing issue. However, with time as the population rises and economic opportunities increase, a proper transportation system needs to be built.
Scarborough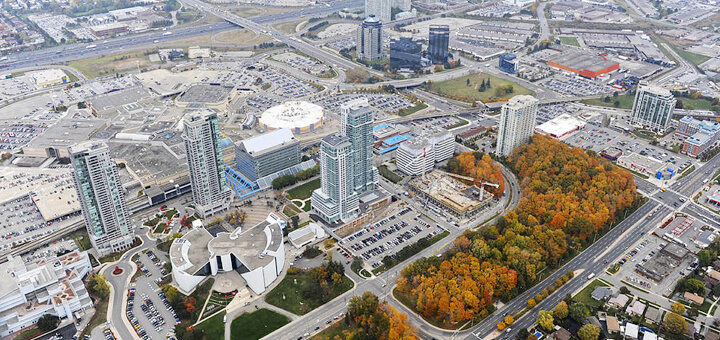 During the time when the rates of the Canadian housing market are sky-high, especially in Toronto and Vancouver, Scarborough housing remains reasonably priced. It is one of the most livable cities in the Greater Toronto Area as it provides an affordable living, mesmerizing scenic beauty, and futile economic opportunities.
If you aren't into densely populated cities like Toronto, living in Scarborough proves to be the best option because of its peaceful environment and proximity to the metropolitan city. There are transit options operating between the two cities making traveling a lot easier for the residents.
The city has everything to offer to families. From the top-rated schools to the best places to shop, there is hardly a drawback of living in Scarborough. The best part about the city is that it is continuously growing and improving to provide better living opportunities to its residents.
If you have already thought of moving to Toronto, make sure that you make a wise decision for your entire family. Living in the neighboring cities which are less crowded, more affordable, and provide a serene environment seems to be a truly attractive option.