Moving Furniture - An Ultimate Guide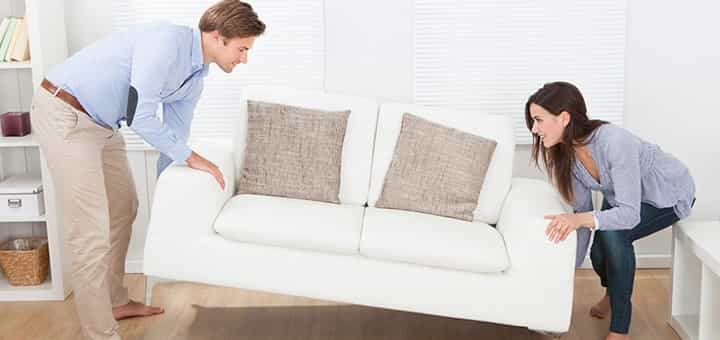 Moving to a new house or a new city is always full of excitement. However, there is no denying that it comes with its own set of challenges that are hard for a lot of people to endure. Every household has heavy, difficult-to-lift furniture items that are also susceptible to damage because of their weight.
Given the presence of such items, be it a sofa or a piano, it is almost impossible to carry out the moving process on your own. If you don't hire a moving company, you are likely to get help from your partner, friends, or family members for moving furniture and other heavy contents of the house.
The differences between getting professional help and having a DIY approach are pretty stark. Moving heavy furniture is not a routine activity, so one has to be really careful, and carry out the process without putting one's safety and well-being in danger.
DIY Furniture Relocation - 10 Useful Tips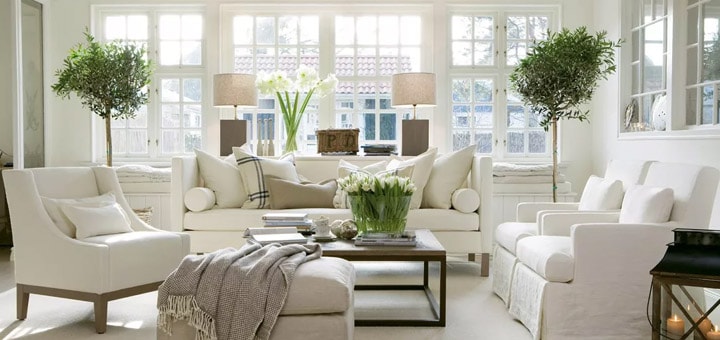 1. Devise a Careful Strategy
When you are not working with professional movers and packers, you need to put a lot of effort into coming up with a proper plan to ensure everything goes smoothly on moving day. The ultimate goal is to be as efficient as possible while protecting yourself as well as your belongings.
Prioritize the order of tackling the furniture items, pack them properly, note which objects will go first, and be very vigilant about their placement during transportation. Formulating a strategy keeping all this in mind will ensure that your items are moved cautiously and reach the final destination in a safe state.
2. Get the Required Amount of Help
You must be honest about your limits and shouldn't take the entire responsibility on your shoulders. Figure out how much help you'll require and ask your close ones if they are available to help you out. It is not safe to carry large pieces of furniture on your own.
The most dangerous thing is that anything tall and heavy can fall on you if there's no one else to help you in balancing it, so make sure that you're not alone. It is a generous gesture to offer a treat to the people helping you out as they are taking time out for you.
3. Gather the Right Moving Equipment
There are plenty of tools and equipment available to make moving furniture considerably easy for DIY movers. There are moving blankets, which are generally used to keep the furniture safe while moving but can also be used to slide weighty objects.
Moving straps, which are also known as furniture straps or lifting straps, can transfer some weight off from your back and arms, making it easier to lift heavy furniture items. These straps are adjustable so you can tailor their size according to your body or the furniture item you'll be lifting.
4. Take Necessary Precautions to Prevent Injury
Since you've decided to do the job yourself and not take any professional help, be very careful in avoiding all sorts of injuries. Perform the moving duties with the right equipment as this minimizes injury risks and brings efficiency into the tasks. Heavy items should be dealt with responsibly, and the correct lifting tactics must be employed.
Carry the items as close to your body as possible, and don't twist your body while doing it. Always wear proper clothing and closed-toe shoes to escape any probable mishaps. And, try not to use the dolly for items higher than your waist.
5. Protect Furniture and Doorways through the Dangerous Areas
There's a good chance of bumping into a doorframe as you maneuver furniture. Special care must be taken to avoid any mishap as you move up or down a flight of stairs. Using moving blankets and door jamb protectors will guarantee protection and allow safely moving the items across all spaces.
You can even remove the molding on the doorway to create extra space and avoid any possible damage to the house or the objects. To escape potential accidents, do not perform any task hastily, and keep following your moving plan vigilantly so that everything turns out as intended.
6. Disassembling and Detaching Heavy Items
If possible, break down the furniture into smaller items as much as possible. Taking away all the removable pieces separately, including the cushions, legs, drawers, and knobs, will bring down the load on the carrier. Bed frames and sectionals can also be detached and re-attached once the furniture item reaches its final destination.
Moving furniture becomes very convenient when safe, energy-saving tactics are adopted. Store the screws and small pieces in small plastic bags and place them with their respective items in the moving truck. It helps in putting the large pieces together quickly once you've reached your destination.
7. Wrapping Furniture the Right Way
Wrapping a rectangular item like a bookshelf or a refrigerator is pretty straightforward. However, the real challenge comes in when you're required to cover something, like a sofa or a chair, that is not rectangular.
Get the right packing supplies to perform the job in the best possible way. Collect enough cardboard boxes, packing paper, and packing tape to carefully cover the items before making them ready for the move. You may use bubble wrap for fragile items so that they are not damaged in the truck.
8. Use Furniture Sliders or Find a Dolly
Invest in furniture sliders that can be placed under the legs of the furniture and allow it to be easily slid on carpet, tiles, or hardwood floor. They work by creating a barrier between the item and the floor, reducing the friction that can hinder the process of moving.
There are two types of furniture dollies, with one being a four-wheeled square platform, and the other is a two-wheel hand truck. The latter distributes the weight vertically, making it an ideal choice to move large and tall items. Before you start pushing, make sure that the items are secured properly with a rope, straps, or masking tape.
9. Lighten the Load
When you're moving wardrobe, dresser, or any such furniture item, always remember to empty it beforehand and store its belongings somewhere safe. Not removing such pieces increases the weight of the object and makes lifting it very difficult. Even if it's a sofa, remove the cushions.
If your furniture item has drawers, take them out so that they don't come falling when you are moving up or down the staircase. Even a small piece of furniture can become heavy if you don't remove the excess items from it, so be proactive and make your work easier.
10. Follow Proper Lifting Techniques
Most probably, you are going to drag, slide, or push heavy furniture or large chairs instead of lifting them. However, these methods are not going to work when you hit a staircase. When there's no other choice other than to carry the thing, make sure that you do it without compromising on your safety.
Put the stress on your legs and not on the back by bending the knees instead of your waist. Always squat down instead of leaning your spine during the initial lift to settle the weight correctly. By doing so, you transfer the majority of the pressure on your limbs and not your torso.
Get Moving, Packing, and Storage Services from Professional Movers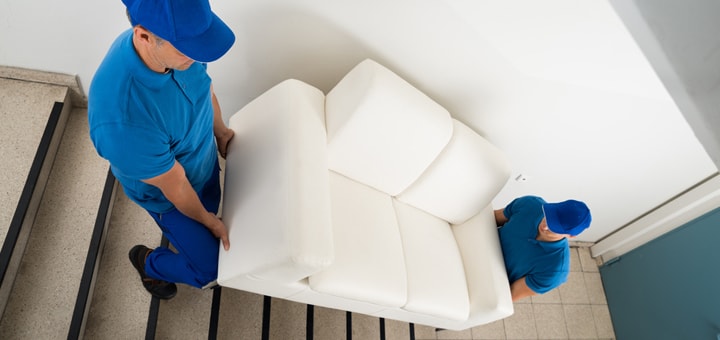 A lot of people resort to DIY moving tactics to save money and carry out the moving process within budget. While it may sound unbelievable, but hiring professional moving services will actually help you in spending less money.
Since an experienced team is up to the job, the chances of an accident or mishap come down significantly, and this, in turn, saves you from unexpected expenses. Moreover, as these professionals are pro in their field, they take less time to carry out the job, implying that you can return to work earlier and save on those lost dollars.
GTA Moving Services is a reliable moving company in Toronto, Canada, which also provides long-distance moving facilities. They scrutinize the move at every step and guarantee safe and fast relocation. They are not only experienced furniture movers, but also professional piano movers who are trained to handle heavy and sensitive items. Therefore, they can easily take care of all your weighty furniture and other big and severe items from the start of your moving to its end.
Moving furniture on your own is never a good idea, especially if you are not used to doing intense physical activity or going to the gym. Call us at (416)523-6683 or fill in the online form below to hire the trained team of GTA Moving Services to avail exemplary services.
You easily handled the transportation of furniture, but don't know how to transport a piano? Read our tips on how to move your piano yourself.