Home Staging Tips
Many people consider staging a house to be optional, but it really shouldn't be because you're dealing with such a huge financial transaction. There is no denying that it is indeed a time-consuming and stressful process but gives a tremendous boost to the likelihood of making a sale. Not only does it give an impression of a well-maintained home, but also advantages you in justifying the asking price.
For potential buyers, it is not just a structure to live in, but they are looking for the home of their dreams and are inclined to improve their lifestyle. Home staging helps you in selling those dreams and including an emotional factor in the purchase so that you can generate more income from the deal. A well-staged environment drastically increases the dollar value clients are willing to offer.
Home staging and decorating are also beneficial for interested buyers as they don't have to spend extra money in renovating or redecorating the house. Through staging, the buyers can easily visualize the space in the house. It is an ideal situation for them as they can immediately move into their dream home. Let us give you worthwhile home staging tips that are surely going to reap fruitful results.
The Ultimate Guide for Home Staging
De-Personalize the Space
Your home should represent a blank canvas so that the interested buyers can visualize the space as their own. This doesn't imply that it should lack charm and style but be devoid of such personal touches that suggest that the home belongs to the seller.
Start by removing your photos and anything else that is hanging on the refrigerator or the walls. Keep personal items like clothes out of sight. You may even remove something that is overtly religious. It can be weird to live in such a house, but all this helps in letting the buyers connect with the property.
Remove the Clutter
If you have decided to sell your home, there is no space for clutter in the house. It is indeed a tedious task and may even require you to get rid of your beloved items or find an offsite storage space. Clutter takes a lot of space, and space is all your home needs for the staging process.
Clear surfaces and organized closets make your house look spacious. Get rid of the non-crucial, miscellaneous items as clean closets give a higher storage potential. Less clutter means that your residence will look bigger and sell faster.
Clean Thoroughly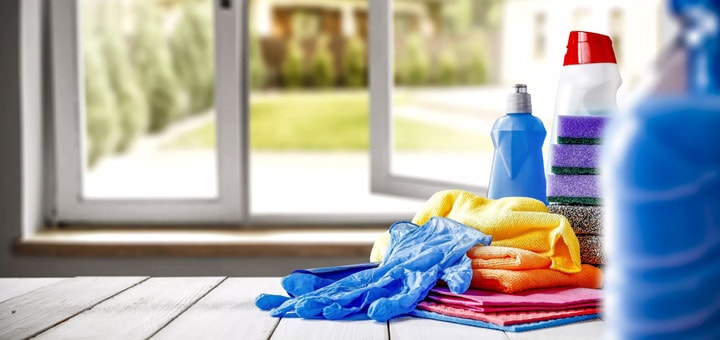 This has to be one of the most crucial home staging tips since deep clean is required when selling your property. Every square inch of the floor should shine, and the corners must be spotless. From gleaming windows to scrubbed counters, every bit of the house should appear to be squeaky clean to the prospective buyers.
Not being the easiest of the tasks, you would need to put your foot forward and get on the cleaning spree. Both the interior and the exterior of the house should get a fair amount of attention from you. Also, don't forget to get rid of annoying smells like mold or pet odors.
Do All the Necessary Repairs
Take home staging as an opportunity to tackle the nicks, scratches, holes, and other issues of the property. Pick one room at a time and ensure that you have checked all the possible issues that could hinder the process of staging. Any kind of damage to the house, irrespective of how minute it is, can ruin the chances of a successful sale.
The primary purpose of such repairs is to show the clients that you've put maximum effort into maintaining the house. Once they move in, they don't have to worry about fixing such little things and can easily enjoy settling in their new home.
Brighten up the House
Dark rooms not only give a very gloomy illusion but also cause discomfort to the prospective buyers as they show interest in looking around the house. Well-lit rooms give a more welcoming feeling to the potent buyers. They also make the home appear to be spacious and cleaner.
Try to bring in natural light in the house as much as possible. Open the blinds of all the windows and turn on all the lights during the staging process. Place mirrors in the rooms, including the master bedroom and the living room, as they are not only a classy style statement but also make the room appear to be larger and brighter.
Add Plants and Flowers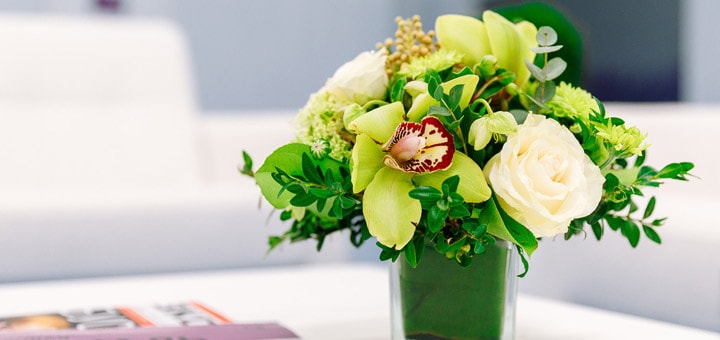 Nicely placed fresh flowers or plants can bring freshness to the overall environment of the house. Have enough space between them so that any area of the home doesn't get cluttered with them. If you don't have the time and energy to maintain these plants, fake ones are a great alternative that can get you the same aura with less work.
The dining room is often a hot spot for decoration, as the large table looks empty between dinners. Do not go for an oversized arrangement, but a vase of flowers would be enough to generate a lively feeling in any area of the house.
Choose Neutral Yet Appealing Colors
Staging is not the time to experiment with bright colors that depict your personality in any way. It will require some time and effort, but try to incorporate neutral colors in different parts of the house. This doesn't mean that you have to make your house boring, but be careful while playing with colors.
To enhance the appeal of the house, you can go with accent walls, get crisp white towels, and high-quality home linen. This has to be one of the most expensive home staging tips but will get you a good sale price and less time in the market.
Rearrange the Furniture for Maximum Space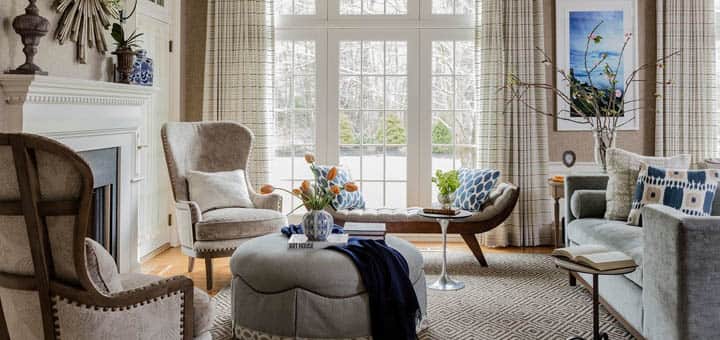 The potential buyers should be able to navigate through the house in open house viewing, and this requires maximum walkable space. When you start cleaning the space and removing the clutter, take this opportunity to create a moving space where the prospective homebuyers can easily walk through as they explore the house.
You don't have to spend a lot of money on staging as you plan to sell your house. Only a few things done in the right way can help you in pleasing the interested buyers and increase the chances of getting a closed deal.
Keep Your Closets Organized Too
Storage space is one of the foremost considerations of the people who want to buy a house. Closet space can be a breaking point or a selling point in your house deal. When you stage a home, you keep the closets open for the visitors so that they can assess the space.
Having a lot of space in the closets, cupboards, and cabinets is not enough if one doesn't know how to use that space effectively. Keep all these storage areas organized and aim to have 20 to 30 percent of free space so that the buyers get an impression of spaciousness.
Never Forget the Outdoors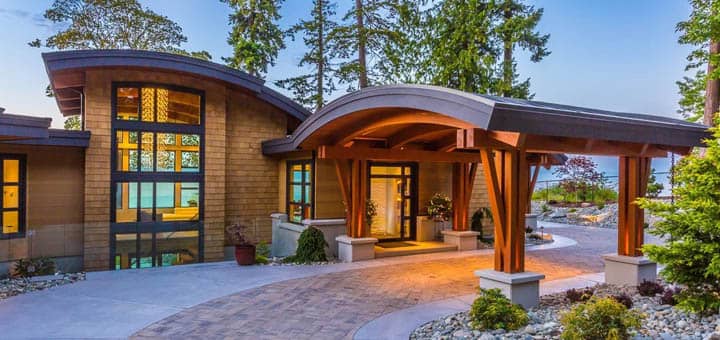 While you are no professional home stager, it is crucial to realize that the outdoors of the house is as important as the indoors. With a messy yard, it would be impossible to open the windows during the staging. Moreover, if people aren't impressed with the entrance, they might explore the rest of the house with a biased view.
Even if you have nothing but a small-sized balcony, try to make it as appealing as possible. People shouldn't be able to notice its size but indulge in the charm this space can provide them irrespective of how small it is.
Get Moving, Packing, and Storage Services from Professional Movers
As soon as you crack a successful deal, you would need to move out of the house. Instead of taking all the hassle upon yourself, you can save a lot of time by hiring professional packers and movers. This will enable you to carry out the process smoothly and hand over the house to the new buyer without any potential delays.
Working with a professional company like GTA Moving can help you in reaching the new place safely and quickly, along with saving money and protecting yourself from unnecessary fuss. We have an organized team of professionals who are checked by a Quality Assurance Agent so that no client has to face any issues during the moving process.
With the staging of the house and unending meetings with the real estate agents to find a new place for yourself, you deserve relaxation as you start the moving process. GTA Moving also comes with storage services allowing you to store your clutter in their storage space as you place your house for staging and until you are ready to move these things in your new home.
If you need moving, packing or storage service in Toronto and the GTA call us at (416)523-6683 or fill in the online form below to hire the trained team of GTA Moving Services.
Are you going to move to a new place and do not want to hire professional movers? Read our full guide on how to move heavy furniture by your own!