Do You Tip Movers?
Do you tip movers? It is an important question that often comes along with concerns about what a suitable amount to be tipped is. And it doesn't really matter if you hire office movers in Toronto or residential movers in Mississauga. While some people may not feel obliged to do so, tipping shows that you recognize the efforts made for you to have an easy move. You would not want to appear unappreciative of their efforts or over-tip them because moving is already expensive.
Any type of move can take a toll on your physical and mental health as the process is quite overwhelming. First of all, it is not an easy process and requires a lot of effort. Secondly, settling in a new place and giving up the comfort of your previous home is a tough job. Everyone that is getting ready to move should prepare for a lot of stress, uncertainties, and discomfort while moving.
To make the task easier for yourself, the most reasonable thing to do is to hire professional movers in the Greater Toronto Area. They do not only take away all the physical burden from you but also carry out the entire move in a very organized manner. They put in so much effort in packing your items properly and transporting them to a new location carefully. During commercial moves, office movers guarantee that your PCs and documents remain unharmed.
Smart Ways to Tip Movers
Should I Tip My Movers?
Let's be very honest about this: tipping the movers is entirely your choice. You get to decide this based on your experience with the team and their efficiency in carrying out the move. If the movers showed a professional attitude and took care of your items like their own, you might want to treat them for a good job.
Should you tip your movers when they are already getting their wages from the company? This is a good question, but it is a nice gesture to tip people in the service industry. It is a way of letting them know that they are performing well and their work is being appreciated.
The movers are tipped if they have done a good job of making your move stress-free. However, this doesn't mean that tipping is obligatory. Some people are caught in the dilemma of whether to tip movers or not. In the end, it is all about how pleased you are with the move.
How Much to Tip Movers?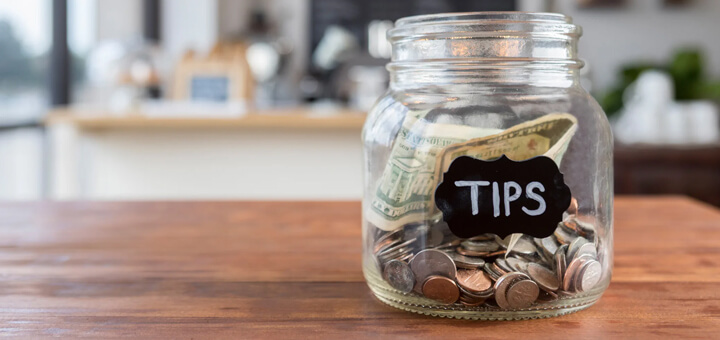 To decide on tip size, it's important to consider several points. First of all, your budget. If you have enough money to reward the movers for their job performance, then don't hesitate to give it to them. The crew truly deserves a tip if they completed the work earlier than the given time, fit all your items in a single truck, or moved heavy furniture through excessive stairs.
An average tip for movers is 5% of the total bill or $20 per mover. A good rule is to give $20-$25 to each person from the moving team for a half-day. If they have been working for the entire day, it might be reasonable to give them $40 to $50 for their efforts. A little extra would be nice if they have been taking heavy items up and down the stairs.
All in all, you need to rely on your impression to decide on the right tip size. If the performance was poor and attitude disrespectful, there is no need to tip. On the other hand, you can give a standard tip for satisfactory performance. However, if the crew went out of the way to serve you well, they do deserve a handsome tip.
Do You Tip a Moving Company?
A very common question that people have is 'do you tip movers in Canada'? While there is no such rule, there are some general moving tips to follow if you are happy with the work of the hired moving company. This tip doesn't go into the bill of the company but is given directly to the folks that made the process a breeze for you.
A better way is to tip each staff member individually than to hand over the entire tip to the supervisor. This is a way of recognizing the individual efforts of the movers. If you feel that some movers did better as compared to others, they do deserve an extra tip for all the effort they put in.
If you are happy with the service quality but cannot leave a tip, you can reward the company by giving them a very good review of their services. Generally, the movers do not expect a tip, but if your financial condition doesn't allow you to give anything, some nice words would be enough to make them feel appreciated.
What Cash-Tip Alternatives Are There?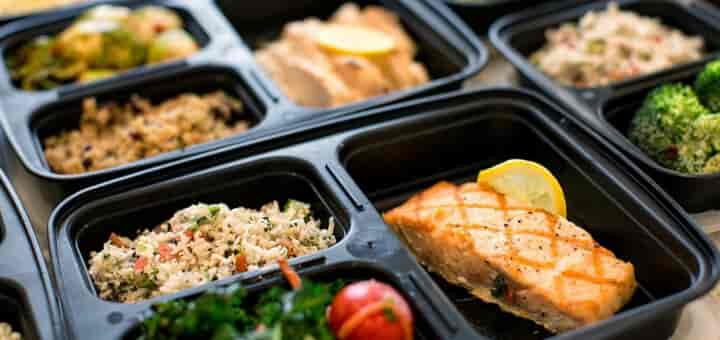 If you are short on cash, there are other ways to show you moving team that their work is appreciated. There is no doubt that the most convenient way is to have cash in hand so that you can divide it among all the people involved. However, having some other things in mind to show your gratitude is fine too.
You can buy them lunch ahead of time so that they don't have to get anything for themselves during the break. It is also recommended to can ask them what they would like to have. Keep in mind that they might be offered pizza too often, so ordering it only because it is convenient might not be a very good idea.
A lot of people might think of beer as a good tip, but it is inappropriate. It is the kind of gratitude you might want to save for your buddies that help you out with moving but not for the professionals. Alcohol is prohibited in commercial vehicles, and no employees would like to take the risk.
Get Moving, Packing, and Storage Services from Professional Movers
If you think that hiring professional movers will be expensive, you need to reconsider this statement. While you may have to pay more cash to the movers as compared to your friends, the time and effort they'll save for you will be impressive. From packing your items to transporting them to the new place and setting them up, everything is done with care.
GTA Moving is all about prioritizing the requirements of the client and providing exceptional services. They have the best staff for packing and moving services that complete tasks within the fixed time and take special care of the boxes while handling them. For all the effort they put into this process, it is a good deed to tip professional movers, especially as they don't expect you to do it.
There is no fixed or recommended tip for movers, but your nice attitude and a good review are the best appreciation gestures for our staff. We take pride in serving our clients and addressing their concerns with outstanding moving and packing services and storage facilities. Our large portfolio of satisfied clientele is proof of the dedication we put into our job.
If you are going to move and cannot even think about it without getting anxious, check out our article: "Stress from moving and how to handle it".