The Essential Checklist for Moving to a New House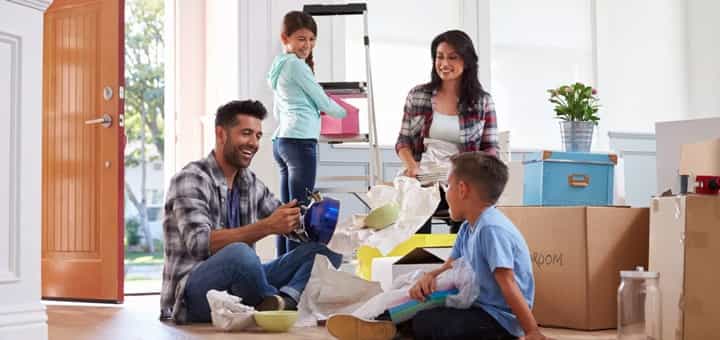 Relocation is almost a reality. You have already found the cheapest way to move furniture across Canada. But that's not it. There are so many things to do when changing home that it's easy to forget even the essentials. Luckily, this ultimate checklist for moving to a new house can help you turn a strange place into your home instantly.
Moving to a new home is not like sleeping in a hotel. Making sure that comfort, safety, and warmth are consistent from the moment you set foot in the new house is your job.
After all, you don't want your kids to start whining because you can't find their favorite comforter or your pets to starve because you can't locate their food and bowls in the piles of stuff you just unloaded from the truck.
If you want to turn this strange place into a home as soon as you walk past the doorsteps, check out the essential moving tips below.
1. Measure Your Rooms and Plan Furniture Layout
The most important thing to do as soon as the previous owner hands you over the keys to your new property is to measure each room and plan the furniture layout. Perhaps, it seems unimportant, but this step can really help you find some logic in the house moving chaos.
2. Change the Locks
Security is one of the most important characteristics of a home, yet it's surprising how many homeowners don't change the locks when they buy a new house.
According to statistics, more than 50% of new homeowners are happy to leave their security arrangements as they are when moving to a new home. However, it's hard to believe the previous owner or the real estate agent handed you over all copies of all the access doors.
For this reason, one of the first things to buy for a new house is new locks. Remember to change all of them if your new home has both a main and a secondary entrance.
3. Switch Your Utilities
Next on your ultimate checklist for moving to a new house should be switching your utilities. Ideally, you should contact your providers and announce your upcoming move as soon as you've established the move-in date. Most companies can save your moving date and make all arrangements to switch your accounts to the new address before you move in.
Failure to do so could mean moving into a home with no heat, water, or electricity.
4. Update Your Address
Another important thing that should top your checklist is changing your address when moving before leaving your old home. It is crucial to make a list of all places that can send you important stuff by mail, such as your bank, employer, GP, the insurance company, and so on.
Contact each of these companies and let them know about the address change. After all, you wouldn't want your credit cards to end in your former home's mailbox right after the new owner settled in, wouldn't you?
5. Address Any Electric and Plumbing Concerns
Now that you've taken care of formalities, it's the moment to get going with the logistics. Among the first things to do in a new house is checking the electric and plumbing systems.
Turn on all faucets and electric switches, and check if there are light bulbs in every room. Make sure everything is working properly or fix any issues before starting to prepare your move. Just imagine the disaster of waking up in a flooded house only days after you've moved your precious mahogany furniture in its new place.
At this stage, you should also take care of any home improvements. For instance, you can install smoke detectors if they are missing, or make all arrangements to install smart home devices should you want to.
6. Clean Your New Home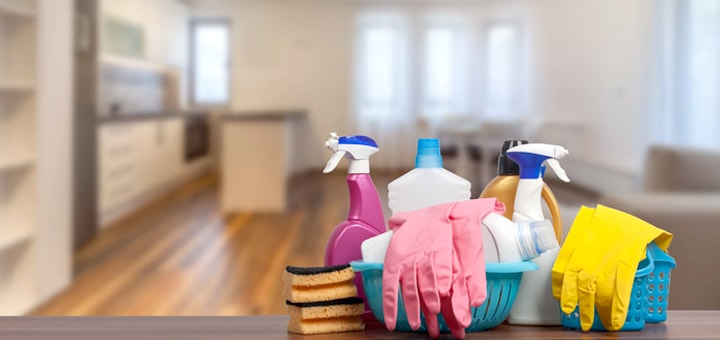 With these things settled, it's time to start turning this new house into a home. The first thing is cleaning, so make sure to include on your new house checklist of items all cleaning supplies and basic tools necessary for small home repairs.
In broad lines, you'll need:
All-purpose cleaner
Stainless steel cleaner
Window cleaner
Toilet cleaner
Disinfecting wipes
Garbage bags
Rags and cleaning cloths
Hammer and nails
Screwdriver and screws
Duct tape
Dustpan
Mop and bucket
7. Plug-in Your Appliances
Moving on with our checklist for moving to a new house, don't forget that you need at least the fridge and freezer plugged-in and running when you get to the house.
8. Stock Your Kitchen with Easy Meals and Essentials
In the moving hustle and bustle, it's very unlikely you'll have the time to cook or go out to eat. Home delivery is an option, but you should also stock your kitchen with easy meals and essential items.
Frozen pizzas, ready-to-eat meals, or microwave casseroles, cereal, milk, granola bars, fruits, and healthy snacks are just a few options.
In terms of kitchen essential, items such as a cutting board, disposable plates, cups, and cutlery could be your best bet until the real stuff gets unpacked.
9. Stock Your House with Essentials
Kitchen apart, you should also make sure the rest of the house is stocked with essentials. Your checklist of things needed in a new house should include soap and towels, toilet paper, toothpaste and toothbrushes, and even a shower curtain if you don't want to make a mess in the bathroom.
A few basic items for a new home should also be on your list, such as an extension cord or two in case the wall outlets are not ideally located.
10. Prepare a Move-In Kit
A very important entry on your new home to-do list is the preparation of a move-in kit for yourself and the other members of your family. This should be a small suitcase containing a few sets of clothes, toiletries, pajamas, and other essentials you might need before you unpack.
11. Take Care of Your Pets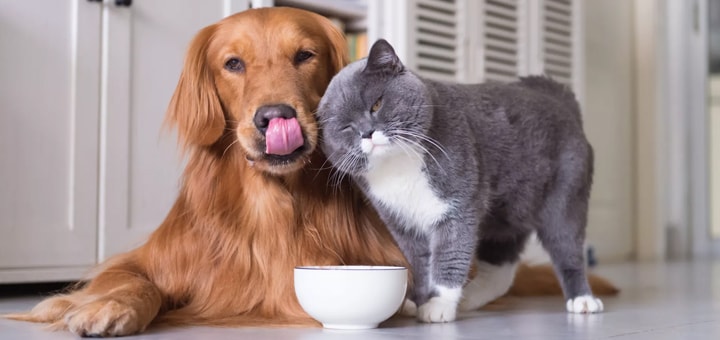 If you have pets, don't forget to take care of them too. Finding their food bowl in the mess of moving boxes on your living room floor is not a great option. A much better idea is to prepare a move-in kit for your pets, too, containing their essentials as well as a favorite toy.
12. Explore the Neighborhood Before Moving In
Last but not least, make sure to explore the neighborhood before the move-in day and find all important places, such as the nearest grocery store, gas station, hospital, police and fire stations, parks, schools, and even bars and restaurants.
All this will help familiarize yourself quicker after you move in, making your new house feel like home faster.
Get Moving, Packing, and Storage Services from Professional Movers
Now that you've written down your ultimate checklist for moving to a new house, it's time to leave everything else with the professionals.
Why bother with all the logistics when you can hire professional long-distance movers in Toronto and other Canadian cities, such as GTA Moving Services, to do it for you?
Not only professional movers can help you move to a new place quickly and safely; they can take all unnecessary burdens off you. From organizing every step of your move to guaranteeing a safe and fast relocation, the GTA Moving team can get you and your stuff wherever you're going, be it only a few blocks away or at the other end of Canada.
Contact us today to find out more about our services and to benefit from exclusive discounts and promotions for your move.