Hire movers that will make your move easy
To ensure consistency, accuracy, and thoroughness, each mover is monitored by an Oshawa Quality Assurance Agent, so you never have to worry about your items being mishandled. We place so much faith in our movers in Oshawa that we insure all of your items.

Each item is carefully packed with moving blankets, something that our movers are trained to do properly, no matter how large or complicated the item is. If there is space in the cab, you can even ride along with the driver moving your items! If you're moving your belongings, but don't know anywhere to put them yet, we even have storage units in Oshawa that can house them until you have your new space.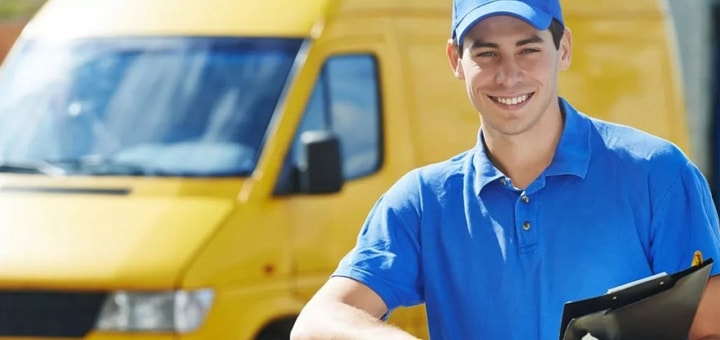 Pay only for what you get
We try to plan every move ahead of time to avoid all possible delays and unnecessary expenses. We do not compromise on the quality of our services and pay special attention to the requirements of our clients without charging more than needed.

We will be with you on time. If we have a friendly Oshawa moving team on the road available, they can arrive and start moving your items within 60-90 minutes after you call and place an order.

We help you move for a fair price. When we give you a price (starting at CAD 109.99), we will never raise it.

We will take care of everything. Our employees are highly trained and can disassemble items, pack them properly, and ensure safety for your boxes on the move, as well as bring them into the destination and reassemble them.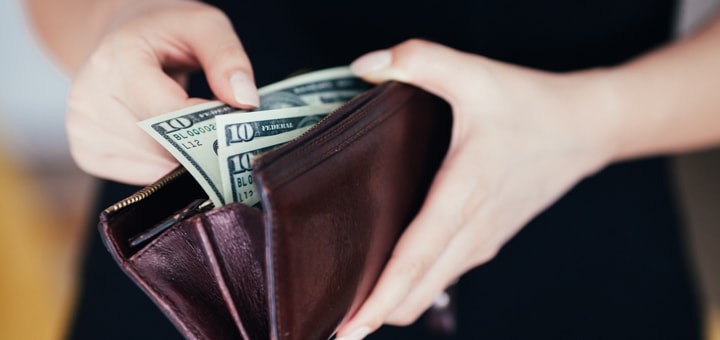 Here's how much it costs to move in Oshawa with us
For a regular local move, we only charge $349.99 for the first two hours and an additional $54.99 for every ensuing 30 minutes.

We charge extra for a long distance move which is over 280 miles or 450 km.
There is no limit on the number of items which can be placed in our vehicle as long as they easily fit, but you need to pay for the over-weight items.
The size of the truck chosen also impacts the final cost.
A higher number of movers would mean a higher price.
Assembling and disassembling of furniture also comes with additional charges.
A small fee will be charged if heavy items need to be transported upstairs or downstairs.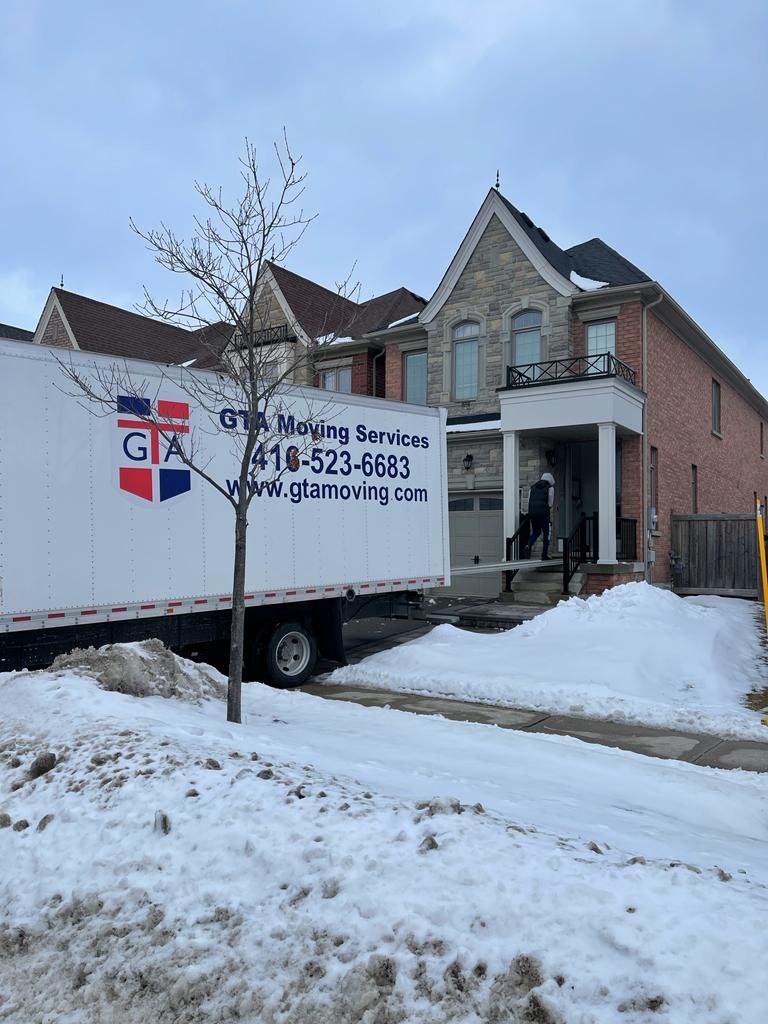 Get the best moving services in Oshawa
You can use our competent moving service in Ontario or hire our efficient Oshawa moving experts. Do not hesitate to call us right now at (416)523-6683!

Professional movers. Hire experienced movers that will ensure the best services. Our staff is trained to pack all the items neatly, transport them carefully, and their job is not done until they properly set the furniture in the new home.
Helpful customer service team. Contact our customer service team if you need help with your move, want to know the price, or have any other questions.
Packing and storage. Exclude any excitement and worry for the safety of the transported property, because we bear full financial responsibility for your belongings entrusted to us.
Let's make your move pain-free. Do you still doubt the choice of movers? Our movers will completely dispel your doubts by completing any assigned goal quickly and accurately!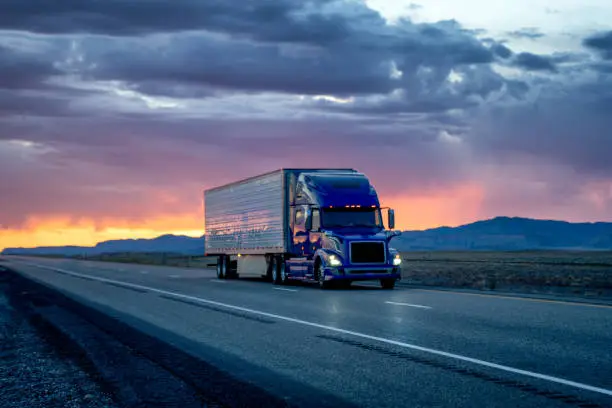 You can move with us long distance
There are plenty of moving companies in Oshawa but not all of them can guarantee quality long distance services at an affordable price. We can design a move to a distant location like Ottawa or Montreal while keeping in mind your distinct requirements. We also can appoint an adviser who will guide you throughout the stressful process.

GTA Moving is the ideal choice when it comes to long distance furniture movers as we are competitively priced and have expert staff on hand with exceptional customer service. Budget long distance movers seldom come with the professionalism of GTA Moving.
Contact us to easily hire affordable movers today
Our moving company takes all of the frustration away with a range of professional services at the fairest price available in Oshawa, ON. People may believe that GTA Moving Services charges a huge fee because of the diverse range of services provided by the company. Come in contact with our representative to get a free quote and you will be surprised to know our rates.
Services we provide in Oshawa
Our company will provide you with the whole range of services available and necessary when you are moving to a new home or office.

Packing
Our packers will take care of your items. We use quality moving boxes and supplies to ensure that your items do not get damaged. Our well-trained movers also mark every package properly, so you will have no issues finding everything when you unpack your items.

Office Moving
If you're trying to move a business, the most important thing is to reduce downtime and make the transition as seamless as possible. From internal moves to relocating a full business with hundreds of employees. Our comprehensive business moving services in Oshawa, Ontario are exactly what you need.          

Piano Moving
Pianos are among the most difficult pieces of furniture to move. When you choose us, our piano movers ensure your piano is packaged properly, moved carefully, secured tightly during transportation, and delivered safely to your new destination in Oshawa or another town.

Home Moving
Our movers have plenty of experience moving items to and from homes, townhouses, apartments, penthouses, and condominiums. We know how to move your items carefully.
About our movers in Oshawa
Our clients can rent robust and secure moving boxes. Call us and our high-quality moving supplies will be right at your disposal at the shortest notice.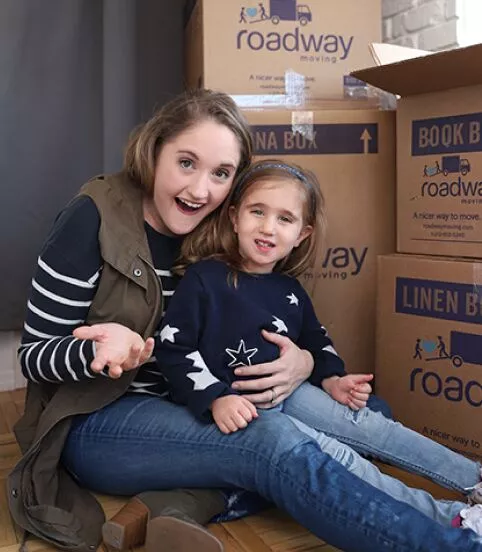 We provide moving boxes
You can rent robust and secure moving boxes to ensure the safety of all of your items. The prices for moving boxes in Oshawa start at $4.49.

We operate in the GTA and beyond
Our Oshawa movers can help you move to any other location within the Greater Toronto Area and beyond. Even if your destination is 700 km away.

We have a helpful customer service team
If you are in doubt or have any questions regarding your upcoming move in Oshawa, feel free to find answers by contacting our customer service team!
Move Me!