How to Move Clothes: Packing and Moving like a Pro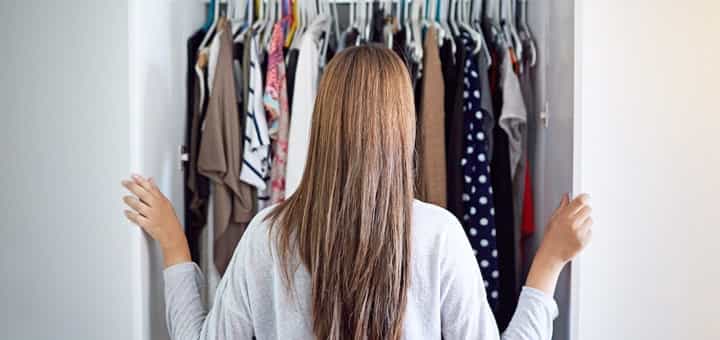 Moving big objects like fridges and sofas is tough, but they are at least straightforward. It's the smaller things that really take the most time and effort when you are moving. When you're looking at how to move clothes, this may be your biggest time consumer during your move. Not only does it take a lot of planning and organization, but if you are using movers, you want to make sure the right boxes end up in the right room at the end.
If you have such big items as a piano, you can go for professional piano moving services in Toronto and the GTA to pack and transport it from one location to another carefully. But what about packing and moving your clothes? Asking experts for help may seem the biggest part of the move, but the work is only just beginning. The process of unpacking and organizing your new place always takes a substantial amount of time. It is definitely fun, but it can still be a stressful part of moving into a new place. It is worth taking away some of the moving stress by learning the most efficient way to move your clothes to make the moving process as smooth as possible. We collected 7 best ways for how to move your clothes so you can get ready for moving to your new home.
7 Helpful Tips for Moving Clothes
You have found your ideal new place, settled everything financially, and have your move-in date. Now the work begins. If you are doing the move yourself, it is time to get busy. This means organizing, consolidating, and throwing away the things you don't need. You also have to find boxes, tape, and markers, and then physically start packing it all.
If you are using a moving service, you still have to go through the whole process of condensing your entire house to get it ready to transport. As mentioned, moving the big furniture items may seem daunting, but the process is pretty straightforward. It is all those little knick-knacks, kitchenware, books, and accessories that seem never-ending. Then there are your clothes. It may amaze you how many you actually have, and this can present the biggest problem when packing your house up.
Once you have everything you own altogether, what are the next steps for the best way to pack clothes for moving?
1. Wash Everything Beforehand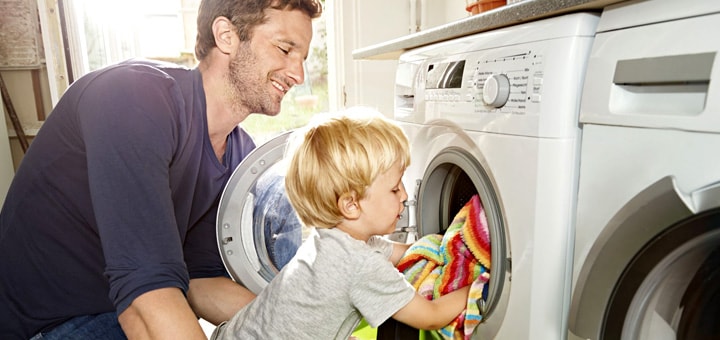 Once you move into your new place and start unpacking, the last thing in the world you will probably want to do is laundry. It may seem like a hassle now, but washing everything before you pack it up means it can go straight into closets and drawers in your new place without having to decide what needs to be cleaned. Start doing this a few days before you pack everything up to keep your clothes as fresh as possible. This is probably the first tip you want to follow as you figure out how to pack clothes for a move.
2. Go Through What You Really Need
With everything washed, you can now start going through all your clothes to find out what you really need. The plan is to find the easiest way to pack clothes when moving, and this starts with not taking more than you need. If you've been putting off going through your closet and getting rid of what you don't need, now is the right time to do it. You will avoid filling boxes with unnecessary clothes that are just going to sit in the closet at your new place and never be worn.
You may have heard about the idea of the Kondo Strategy, and it's a way to declutter and find what is really meaningful to you. If you hold up an item of clothing and it doesn't spark joy in you, it's a sign that you don't need it. If an item doesn't feel necessary, you can get rid of it, or better yet, donate it. And since everything is washed, it will be ready to donate. Even better yet, you can make three piles: one to keep, one to donate, and one to sell. Selling off some clothes can be a good way to generate extra money to help with the move. Keep garbage bags on hand so you can easily pack up the clothes going for donation.
3. Prepare Your Clothes the Right Way
Now that you know exactly what you want to pack, there are a few things you can do to keep your clothes in the best shape possible while moving them. Folding clothes for packing will help to create more room and help to keep them wrinkle-free. You can go with regular flat-folding, which is simple and traditional.
There is also the option for rolling clothes, which is a military method. This is great for maximizing space as the tightly rolled clothes take up less room. Keeping these folded clothes in your dresser drawers can be a good way to kill two birds with one stone. Both your clothes and dresser can be moved together making for less unpacking when you get to your new place. You can also put your clothes on hangers so they can easily be moved around from place to place.
It also helps to arrange your clothes in the right combination for easy placement when you get to your new place. You can sort them:
by season clothes
by specific material
for each person
by pieces (such as packing dresses altogether, pants altogether, etc)
4. Choosing the Best Thing to Pack Your Clothes In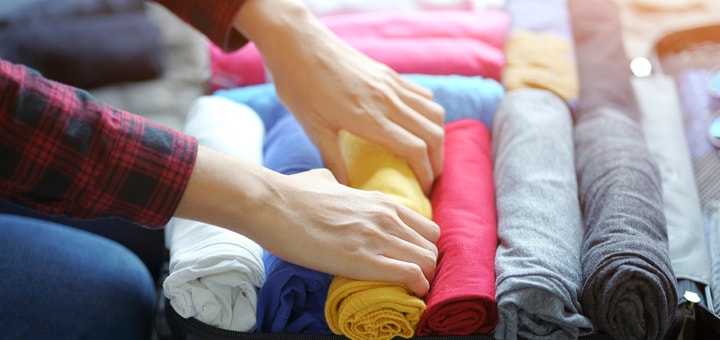 One of the best tips for how to move clothes is to simply use suitcases. This is probably the easiest way if you're figuring out how to transport clothes when moving. Asking friends and family to borrow their suitcases could give you enough to move everything. Make sure to line your suitcases with packing paper for extra protection for your clothes. Use packing paper as well if you will be packing clothes in boxes.
Using a wardrobe box is a great way to pack any of your clothes that have been placed on hangers. You can find wardrobe boxes online or in many home improvement centers.
5. Pack Your Clothes with Dryer Sheets
Use dryer sheets in the boxes with your clothes to help them to stay fresher and smell better while being stored. Hopefully, your clothes will not be in boxes long, but the dryer sheets will help prevent any unnecessary odors from getting into the fabric. If your clothes will be in storage for a while, dryer sheets are also good at helping to keep mice away.
Dryer sheets will also be useful if you are using things like garment bags.
6. Use Duffel Bags
Duffel bags will be your best friend when you're figuring out how to move clothes. They hold a lot of items, are easy to transport, and don't take up a lot of room. Not only are they great for storing bigger bulky items like pants and sweaters, but they are also great for transporting your shoes. Which brings us to our next tip:
7. Use Cloth or Tissue Paper for Your Shoes
If you're looking at how to pack shoes when moving, it comes down to protecting each pair you own. For things like running shoes and boots, they can easily be packed up in your duffel bags. For more valuable shoes, you want to wrap each one in a soft cloth or tissue paper when packing them up. If you are storing them in the same box, this will protect each one from rubbing together during transport. If you're putting them in old shoeboxes, line the box with crumpled paper for even more protection. It's also a good idea to stuff your shoes with newspaper as this will help to keep their form and shape if they get crushed at all during moving.
Get Moving, Packing & Storage Services From Professional Movers
There's no doubt that this whole process seems very daunting and overwhelming: but it doesn't have to be. Using a professional moving company such as GTA Moving Services takes all the stress and headaches away during this stressful time. Our professional movers in Oakville, Toronto, Mississauga, and Brampton will organize your whole move step-by-step and get you into your new home as soon as possible.
GTA Moving Services will help you save money in the long run as there are many unexpected moving expenses you will not count on. Just renting your own moving truck can be more of a hassle than you bargained for. We also provide you with a free estimate so you can know what to expect. By using professional movers, it makes the process quick, easy, and affordable so you can get started sooner on setting up your new life.