Donating Furniture in Toronto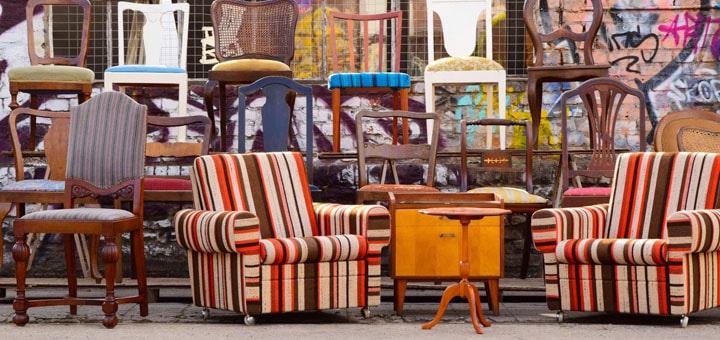 Donating furniture in Toronto can be the perfect solution if you have items to get rid of. There is an easy temptation to just throw out the furniture you don't need—but this doesn't need to be your main option. Whether you don't need this furniture anymore or are in the process of moving, you just sometimes find yourself needing to get rid of some items. If you find yourself in this situation, you may want to consider donating furniture. Not only is this a simple way to get rid of the items you no longer use, but it is also a great way to help out people who are in need. Your donations may help growing families who need more furniture or students who just can't afford to buy much.
Q: Does it free?
A: No
Q: Why do you charge for pickup?
A: The funds collected from the fees we charge for our removal services allow us to put our trucks on the road, and pay salaries to our professional movers.
When you pay our competitive rates for our professional removal services, you are diverting furniture from the landfill and helping make a house a home.
Donating gently used furniture items is great for a few reasons: it not only provides needy people with the household items they require, but it also cuts down on environmental waste. Instead of throwing out that older coffee table, donating to a furniture bank can help it get into the hands of someone who will make use of it.
An Ultimate Guide to Donating Furniture in Toronto, Ontario
If you are planning to move - or in the process of moving - and want to donate your furniture, this is a great time to get familiar with the right people. This is more than just throwing your items by the curb, and hoping someone will pick them up - it's about helping people improve their lives. Even if it seems like small furniture to you, it can mean the world to someone in need.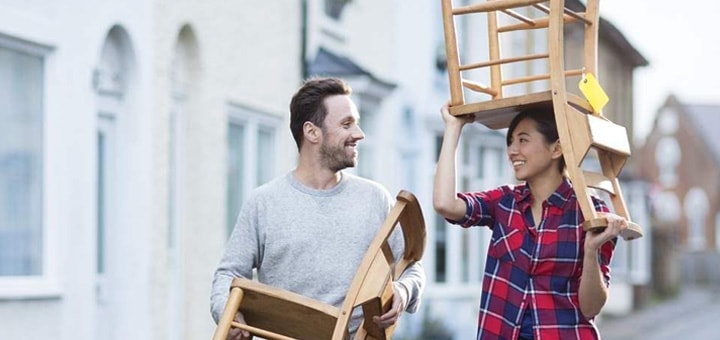 Let's take a look at several places  in Toronto for donating furniture and the specific ways they operate:
1. Salvation Army
The Salvation Army will probably be the most familiar place when it comes to donating household items. Your furniture can easily be dropped off at any Salvation Army near you, and they have specific bins put out where you can make a drop-off donation. With many locations, it should be easy to find one nearby you. The Salvation Army is world-renowned for their work in many countries including here in Canada and donating your furniture allows them to continue to grow.
This also might be your ideal choice if you are in the process of moving and don't have the time - or the vehicle - to drop off your furniture. If you have three or more pieces of furniture, they will come and pick it up for you. This is a great feature while you are going through the process of moving. Just call 1-800-505-5525 to schedule a pickup.
2. Red Door Family Shelter
This is an amazing service that helps people that find themselves in unbearable situations. Red Door Family Shelter helps to relocate people who are facing homelessness or abuse. They will always need furniture, specifically coffee tables, kitchen tables, shelving units, dressers, and even TVs. Providing these people with the furniture they need makes one less thing they have to spend money on that they can use towards food and bills.
This is another great option if you cannot drop off your items as Red Door Family Shelter will come to pick them up from you. You can call 416-915-5671 ex 222 to donate your furniture or email them at: This email address is being protected from spambots. You need JavaScript enabled to view it..
3. Furniture Bank
You may not be as familiar with this service, but Furniture Bank is a great option for donating your furniture in Toronto. Furniture Bank's focus is on helping newcomers to Canada get set up in new homes, as well as helping families transition out of homelessness. They can obviously use a lot of items and furniture and are looking for furniture that has been gently used.
Furniture Bank is another great option to donate furniture in Toronto with a free pickup. Besides being an easy solution to your excess furniture needs, Furniture Bank will provide you with a charitable receipt. Someone from their donor team will call you up to discuss the costs and charitable tax receipts for the items you donate. They then set a pickup time to quickly get your items and get them to people in need. They even pick up on weekends which is helpful as this is when many people move.
Furniture Bank is the ultimate win-win. Families get this much-needed furniture for free, you make a difference, and you get a charitable receipt for the value of your furniture. Head to https://www.furniturebank.org/request-a-pick-up/ to get started.
Get Moving, Packing, and Storage Services From Professional Movers
If you're beginning the process of moving, you might realize what items and furniture you do and don't need. Now that you know of the various services that will take it, it can make this process easier. If you want to make the process of moving less stressful, you should consider using GTA Moving Services.
You no doubt realize the enormous stress and headaches that come from moving, but GTA takes all of that away. GTA Moving Services are professional movers and packers that can make the entire process smooth and easy. They will get you set up in your new place quickly and easily and even pack up - and unpack - all your furniture and items.
When you decide on the furniture and items you want to donate, they can be set aside to be picked up to the service you donate them to. From there, the rest of your valuable items are safely packaged up ready to be transported to your new home. Not only does GTA Moving organize your entire movie step-by-step, but they also get you set up in your new place much faster than if you were to do it yourself.
Moving is one of the biggest events you will experience in your life, and if you're doing it yourself, it will always take longer than you expected. GTA Moving not only makes this process much more efficient, but they also save you money from all the unnecessary expenses you didn't expect. You can also get free estimates for moving by filling in a form online below or call us at (416)523-6683.
Do you want to sell your house before moving? Here are some home staging tips that can make this process more efficient!