Hire packers and movers in Mississauga that provide reliable and affordable services. We can also provide our clients with moving boxes of different sizes and other moving supplies. While a large number of people enjoy moving, they hate packing and moving boxes. Thankfully, you can hire professionals to help you with moving boxes in Mississauga.
The average Canadian moves about 11.7 times in a lifetime. GTA Moving Services can make the journey easier. We provide services as an expert moving and packing company in Mississauga.
Why Hire GTA Moving as Your Packer And Mover?
It is natural for you to feel anxious while moving. This process can make people feel tired, worried, and irritated. All this combined can often lead to problems during the move, including damaged or misplaced items.
The best way to be safe is to work with a professional packing and moving company like GTA Moving Services. We are a team of friendly, skilled, and experienced staff members who will listen to all your requirements and ensure your items are packed and delivered in a safe and secure manner within the Greater Toronto Area and beyond.
No more worrying about a late delivery, damaged goods, or a helping hand. We have a selection of moving supplies that'll make moving in Mississauga a piece of cake, no matter how fragile or heavy they are.
What Is The Cost of Moving Boxes and Supplies in Mississauga?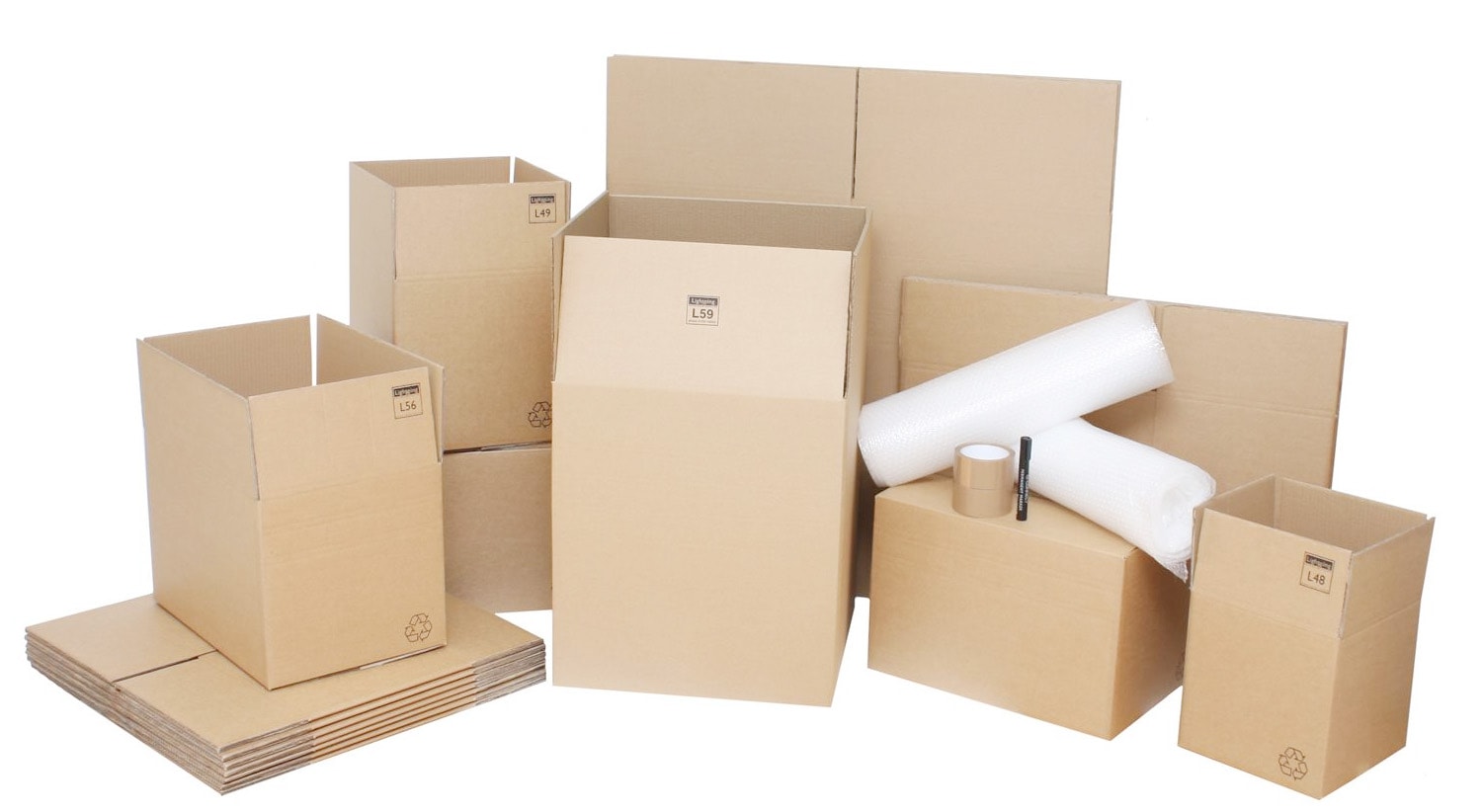 We, as professional packers and movers, provide the right packaging supplies in Mississauga to handle all types of moves. Our rates are affordable and dependent on the size of the box you need:
Small boxes - $4.49
Medium boxes - $4.99
Large boxes - $7.99
Wardrobe boxes - $34.99
TV boxes - $34.99
Tape - $4.99
Shrink wrap - $29.99
Packing paper 25LB - $39.99
Our Reviews

"GTA Moving Services helped me move some appliances from my home to the office. They used high-quality bubble wrap and packing tape to ensure the items remained stable. I was very impressed with the outcome."
— Richard, Mississauga

"All the staff members at GTA Moving Services are friendly. They are affordable and always there, no matter what you need to move. Highly recommended!"
— Monica, Mississauga
READ MORE REVIEWS

Get a Free Estimate to Pack And Move Your Items!
One of our best features as a company is that we offer a free in-house estimate. Call (416)523-6683 today to speak to one of our agents and know more about how our Mississauga packers and movers can help to pack and move your items in a local or long-distance move to or from Mississauga.