Do you have to move your expensive musical instrument? Hiring professional piano movers can take all the stress off your shoulders. With an affordable moving pianos cost, the GTA Moving Services can move your piano from point A to point B quickly and safely.
How Much Does it Cost to Move a Piano?
When you're not changing home but just have to move a piano from one place to another, the first question you might ask is how much it will cost you. Average costs vary widely from company to company, depending on the type of piano being moved and distance.
At GTA Moving Services, we always focus on providing stellar moving services at a fraction of the price of other moving companies. Our moving pianos cost starts as low as $79.99 and depends on the size and weight of the instrument, as well as whether there are flights of stairs or elevators available.
Our local cost of moving is only $289.99 for the first two hours, with an additional $44.99 being charged for every subsequent 30 minutes.
While this could seem like much for only moving a piano, it is far less than having to repair a damaged instrument. Our team of professional movers knows how to move your heavy instrument safely, either locally or at a long distance.
Since our prices might vary based on the size and type of your piano, contact our team at (416)523-6683 and ask for a piano moving estimate to get an accurate quote.
Moving Pianos in Toronto and the GTA: Why Do You Need Professional Movers?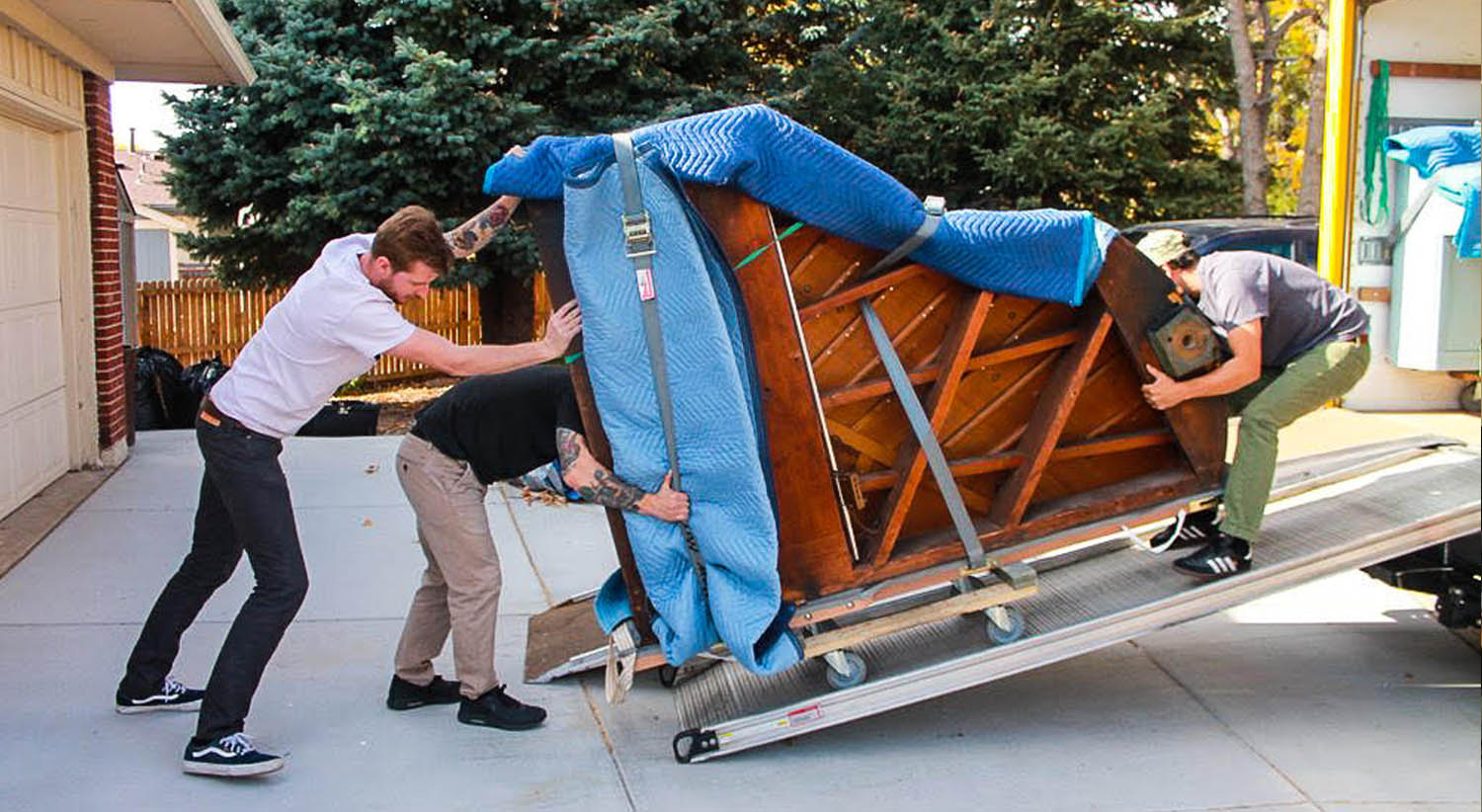 When you only have to move a piano, it might be tempting to try to do it yourself. Before getting your hands dirty though, you should remember that your piano is a very sensitive instrument. Moving it, thus, requires the know-how of taking it from one place to another without damaging any of its components.
Whether it's a short or long-distance moving, our professional piano movers know exactly how to transport your piano safely.
Using adequate tools and equipment as well as qualified manpower, we can safely move all types of instruments, from compact upright pianos to grand pianos. Regardless of the model, we know what your piano requires for a safe and efficient move. We can take care of everything, from wrapping your instrument in protective materials to transporting it to the destination without damaging anything.
Reviews

"I contacted the GTA Moving Services for moving an upright piano across Toronto and was impressed by their professionalism. They took care of all aspects of the move and went over and beyond to ensure the safest moving conditions for my instrument."
Claire B., Toronto

"If you ever have to move a grand piano long-distance from Toronto, use the GTA Moving Services. They are true professionals, and your instrument will be in safe hands until it gets to its destination."
Hugo, Toronto
READ MORE REVIEWS

Are You Ready to Move With Us? Get a Free Estimate!
Get in touch with us today if you need a competent piano moving company in Hamilton or expert piano movers in Mississauga. Call us right now at 416-523-6683!